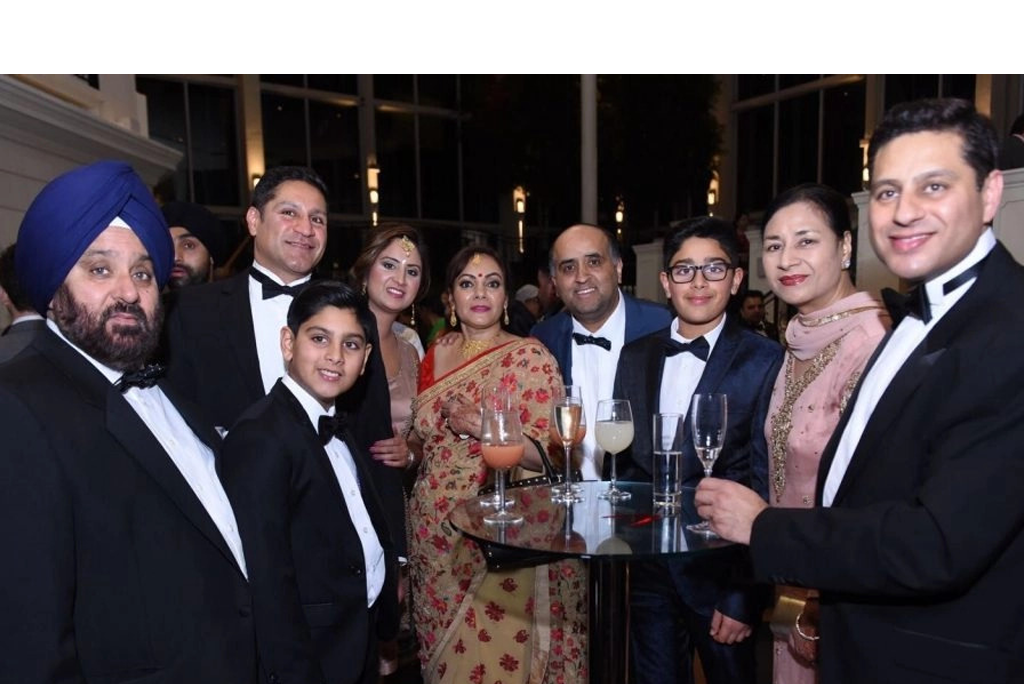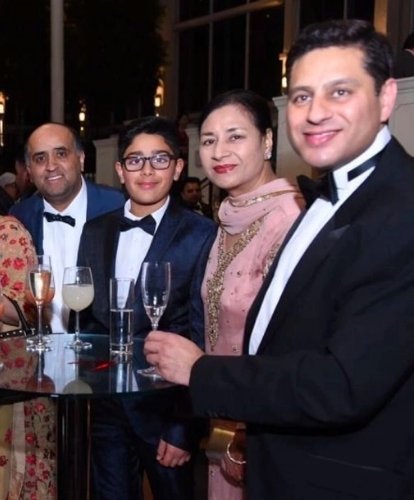 SIMMY SEKHON ACHIEVEMENTS
Mr Simmy Sekhon is proud to sponsor The Rising with a £2000 annual contribution. Founded by Mr. Tarun Sharma, with the support of a group of dedicated individuals, The Rising reaches out to children by conducting Life Skill programs, to save them from Suicides and Stress-related problems.

The Rising, primarily focuses on addressing the Emotional health needs of the community and provides Counseling. Seminars and support to people in crisis. We also started working for underprivileged children in 2008, with the aim to educated them and make them feel confident enough to live their life positively. We started with 2 special schools to provide them primary level education and vocational training to girls. Now we have 4 special Schools under the banner of "National Child labour Project" (Indian Labour Ministry) in Faridabad with app. 200 children.
THE RISING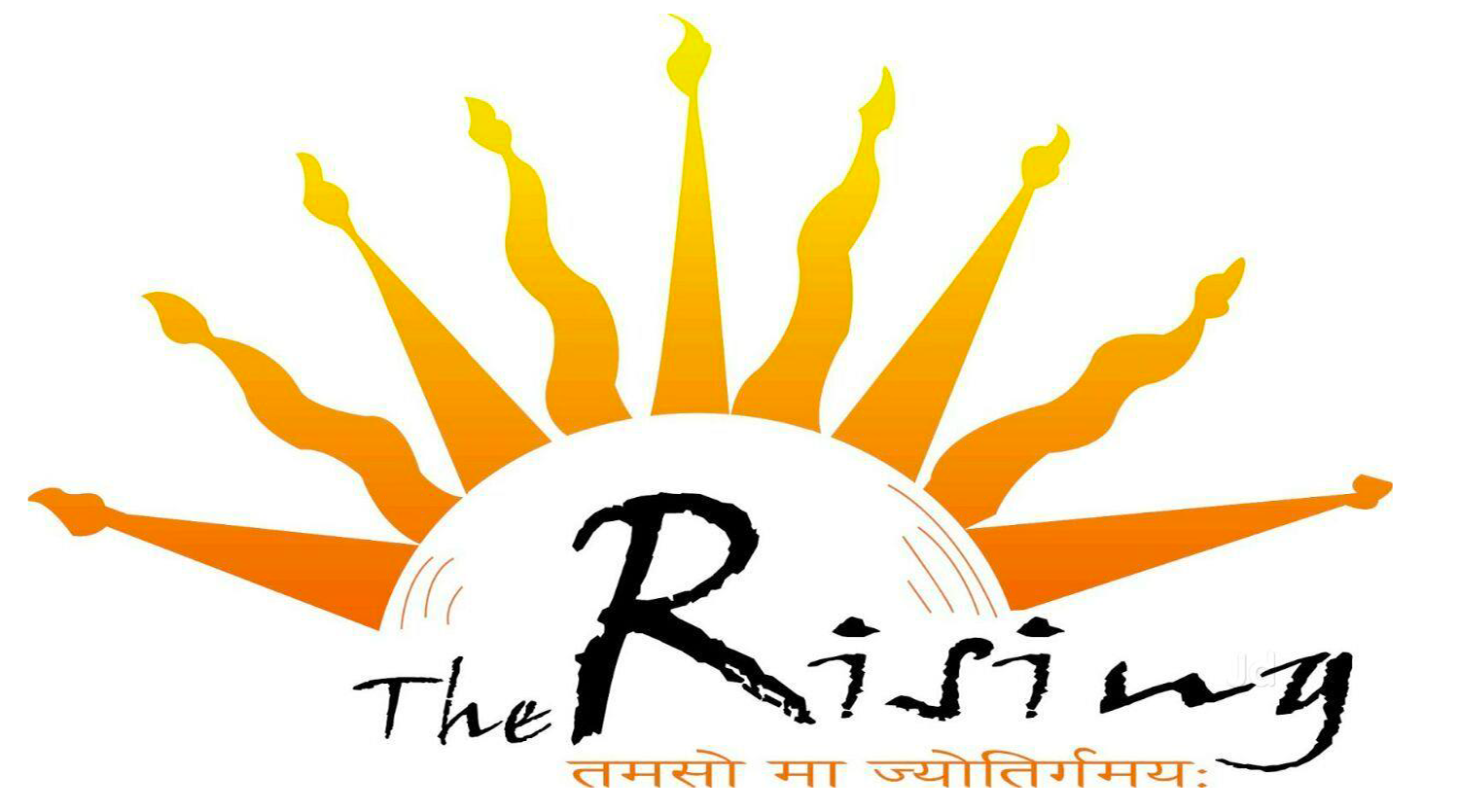 CHARITABLE
HUMANITARIAN
SERVICES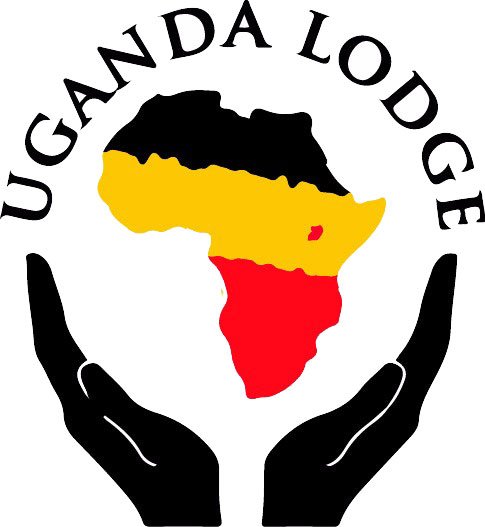 Mr Simmy Sekhon has significantly sponsored the Uganda Lodge & Ruhanga Resource Centre nursery and primary school since 2015 which provides education food and other resources for 80 children in association with Ann McCarthy being the founder of the Uganda Lodge & Ruhanga Resource Centre nursery and primary school.

This support has been particularly vital during the Covid period where education for about 18 months has been almost non-existent and has adversely affected families of the region.
Mr Simmy Sekhon was instrumental in assisting SACAR charity supporting people with autism and Asperger Syndrome disorders. It has assisted people with Asperger's syndrome and autism to lead near normal and independent lives and assisted them to integrate into normal society.At the time of their inception, they would not have been able to commence the charity without the support of Mr Sekhon as offices were given without any cost to them including utilities until they were able to function independently.

During the journey Mr Sekhon was instrumental in persuading Asquith Properties, a property development company to donate £15,000.00 to the charity which was the initial lifeline and gateway to future funding. this provided the essential platform to develop and support their services for children with Autism and Asperger Syndrome.

Mr Sekhon provided offices for this charitable organisation for over 14 years and has been proud to have been instrumental in assisting so many youngsters to once again live as normal life as possible. In or around 2017, the charity had over 100 employees and support workers and were encouraged to proceed to purchase their own premises without being reliant on any third-party landlord.
SACAR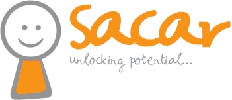 THE SCHOOL OF ROCK AND MEDIA
Once again in 2016, Mr Sekhon was instrumental in assisting The School of Rock and Media now situated at 5 Cater Street Bradford BD1 5AS. Together with the founder directors Tony Saunders, John Bolton and Michelle Bolton. Mr Sekhon assisted the organisation during its infancy providing offices and a building to facilitate the charity by providing a substantial rent free period making this organisation possible. The organisation specialises in having a unique approach to music delivery using a unique blend of social enterprise and "play it forward ideology" to bring people together from all walks of life and abilities.

The organisation has caught the attention of the Local Authority and achieved significant funding to push forward its core values and this would not have been possible, had Mr Sekhon not stepped in to assist the organisation which has provided such an excellent facility for underprivileged autistic children in their lives. In fact, the organisation is so grateful that they have named one of the studios after the family.
Mr Sekhon has assisted countless charities and made countless donations to charities of worth however a noteworthy charitable donation which is close to his heart is the Prince of Wales Hospice Pontefract where a substantial donation running in to thousands was made. He was greatly thanked by the charity and the hospice wanted to thank him publicly but due to hi many commitments he was unable to do so but is a supporter and continues to support cancer charities.
PRINCE OF WALES HOSPICE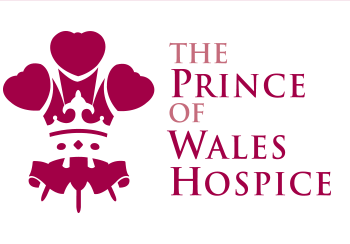 FUND RAISING FOR BOMBING VICTIMS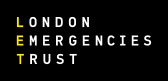 Mr Sekhon raised £28,000 for the benefit of the injured during the 7th July 2015 London bombings when four suicide bombers with rucksacks full of explosives attack central London where 56 people were killed and a further 748 were injured whilst travelling on the public transport system in London These attacks happened on both the underground and on a London Bus in central London.

Mr Sekhon felt pain for those killed and injured and took it upon himself to raise those monies to help the victims of this horrific event which was reported on local media. Similarly, Mr Sekhon felt the same pain and reacted in a similar manner following yet another horrific bombing attack which took place after a concert at the Manchester Arena on the 22nd of May 2017 when an Islamist extremist suicide bomber detonated a shrapnel laden home-made bomb whilst concert goers were leaving the Manchester arena following the concert by American singer Ariana Grande. 23 people died including the attacker and more than 800 people were injured.
In 2005, Mr Sekhon, along with his family donated £20,000 worth of clothing, blankets and other essential textiles to the victims of the 8th October 2005 Kashmir earthquake which was described as the deadly deadliest earthquake to hit South Asia surpassing the 1935 Quetta earthquake. He sees no difference between colour and creed though he is from India and a Sikh. His cross-cultural humanitarian Support for all faiths is admirable.
KASHMIR EARHQUAKE APEAL

ROTARY
Mr Sekhon has participated as a member of the Rotary Club of Bradford and has participated significantly in charitable donations since and during his membership which has been since 2005. More recently the Rotary Club of Bradford has been instrumental and organise itself to eradicate polio and Mr Sekhon together with his family have generously donated and supported the cause during the Governorship of Manoj Joshi Deputy Lord-Lieutenant of West Yorkshire.
Mr Sekhon has since 2006 sponsored over 85 precious children through a variety of his companies within the Sekhon Group through compassion UK, a worldwide charity operating in over 173 countries, a Christian charity and whose aim and objective it is to educate, clothes and feed children who are unable to receive the support from their family.

This internationally renowned charity has expressed gratitude to Mr Sekhon and his group of companies for continuing their support during the credit crunch and the Covid crisis despite financial pressures which Mr Sekhon endured during these difficult times. Having spoken to him he says that "the children whom I support are the secret of my success".
DEC TSUNAMI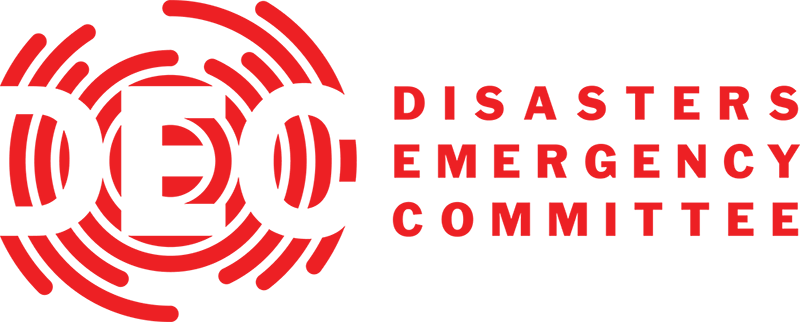 In addition, Mr Sekhon has supported the Disasters Emergency Committee on several occasions where there have been natural disasters affecting millions of people who have died been made homeless and missing as a result of cyclones, earthquakes and other natural disasters. The donations have been used to provide vital shelter clean water life-saving food and water purification tablets, blankets and clothing.

Mr Sekhon has become a board member and director of Oriental Arts (Bradford) Limited together with his colleague Mr Raymond Brown and Champak Limbachi, A 40 year old charity which has specialised in providing arts entertainment and culture to the South Asian community in England which has promoted and facilitated racial integration and cross-cultural harmony.
Mr Sekhon, along with two Co. Directors established Oikos Residential Family Centres Limited, a family assessment centre to support families who have had areas of concern but to provide a space to explore solutions and pathways identified their ability to parent their child or children effectively and safely and this vital information to be provided to the local authority so families can continue to be reunited rather than separated. This education in life skills enhances the parenting skills for life and creates the essential bond between the parents and the child.
EDUCATION
STUDENT ACCOMODATION
Mr Sekhon was a student of the award-winning University of Huddersfield and following his Graduation, became involved in acquiring and converting property within the Huddersfield HD1 area specialising in providing accommodation for the students of the Huddersfield University. Mr Sekhon, being a former student of the University felt that students living away from home could benefit from his knowledge, experience and legal qualification and provided a surgery one hour per week between 2009 and 2012. This pro bono activity was well received by international students who had a variety of problems including social and legal. He found this rewarding but due to his personal commitments could not continue after 2012.

Mr Sekhon has led in improving student accommodation in the town in which he has raised the standards of student accommodation unlike some other competitor organisations. Whilst he became involved in this area of business, he wanted to add value to students and to the accommodation life in which students lived as he remembered as a student himself the terrible accommodation that was available during his student days which was between 1994 and 1998. He promised himself that if he could ever change the situation then he would. He made it his passion to improve the standard of accommodation within the town for the benefit of successor students, in particular those from the international community to make them feel more welcome and increase and enhance the reputation of Huddersfield which is consistent with the efforts of the award-winning University "the University of Huddersfield".

Mr Sekhon is now one of the largest independent student residential providers in Huddersfield town and is extremely proud of his achievements and says that he only achieve this as a result of his academic attainment gained at the University. His achievements have recently been reported in the Examiner newspaper where it states that his assets which benefit the student population of Huddersfield are worth £20 million. Mr Sekhon wishes to invest more money in the town and has no intention of selling anything.
Mr Sekhon has become involved with the Bradford Community Champions over the last few years and has himself provided much needed encouragement and inspiration to students from non-privilege backgrounds. Over the years he has seen children and young adults in every situation, and he feels that every child should have the same opportunities as he has had. From humble beginnings when his father was a bus conductor and then subsequently became a textile manufacturer, he has recognised the importance of helping those who are less fortunate in society.

He is delighted to attend the schools and give inspirational talks to students who have taken on board Mr Sekhon's experience and improve themselves in their academic ability and have gone on to improve their social standing. Having spoken to some of the teachers who have witnessed the interaction, I am so pleased that the encouragement has motivated them to higher levels.
BRADFORD COMMUNITY CHAMPIONS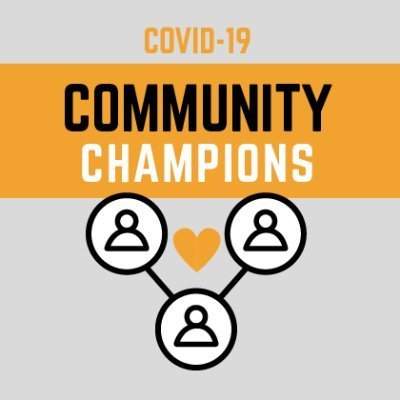 MULTICULTURAL SOCIETY
Mr Sekhon, during his university academic education, became involved in the Multicultural Society and the Asian Society of the University of Huddersfield. He states that his commencement of education at the University was the first year when it became the Huddersfield University at the same time when the polytechnics were abolished. It was difficult for British Asian students to persuade their parents for them to study at University and furthermore to live away from home. Mr Sekhon encouraged many parents to allow their children to stay at university to learn the important life skills which would form the basis for success in their future careers. During this difficult period, sex grooming was a big issue, and it was suggested that Islamic gangs were grooming Indian girls. Mr Sekhon persuaded the parents that fear was not the way forward and that they should open their mind and educate their children and give trust to their young adult children. Mr Sekhon states that whilst he was not able to overcome everyone's doubts approximately 11 students were allowed to study at the university and live away from home to acquire the important life skills which has benefited them for future life who would otherwise have been deprived of the opportunity.
Mr Sekhon has become one of the largest independent student residential providers in the town of Huddersfield and possibly West Yorkshire.

Mr Sekhon recalls a time when he had to live in dingy accommodation with unscrupulous landlords who would take advantage of students who did not understand the law or their rights.

Mr Sekhon took it upon himself to ensure that he wished to raise the standard of accommodation in the town he loved so much and the town which gave him his academic education.

It has recently reported in the local media that Mr Sekhon owns £20 million worth of assets around the University of Huddersfield providing quality student accommodation, attracting international attention from students

The accommodation coupled with the excellent academic opportunities offered by the Huddersfield University, has had particular attention from international students which is the envy of other West Yorkshire Universities.

Mr Sekhon's Business interests take him around the world and he has promoted the University of Huddersfield as he is proud of being an Alumni of the University of Huddersfield and has been able to offer Accommodation to match the excellent academic opportunities and facilities afforded by the University.
BUSINESS & PROFESSIONAL ACHIEVEMENTS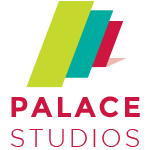 NATIONAL AWARD

In 2005, at the age of 31, Mr Sekhon brought back an award to his home city. Educated at Bradford grammar school and at the University of Huddersfield both of which he is proud of, he received at the National Business Enterprise Awards ceremony the awarded for the Entrepreneur of the year where he was assessed by high-ranking officials from HMRC, Institute of directors, Institute of Chartered Accountants.
Mr Sekhon between the years of 2002 and 2010 established a law practice employing over 140 people in the county of West Yorkshire over five branch offices and three Law Firms (Sekhon Firth Solicitors LLP, Runhams Solicitors LLP, Burtons Law LLP). He rose to meteoric success due to his ability to provide an excellent quality legal service with honesty and integrity. He says that he was passionate about setting up a Law Firm as he wanted to serve the local community with legal services as a local solicitor. He has always prided himself in being people's person and a people's person of West Yorkshire. He says that his work ethic, discipline, his family teaching from his father, and ability to work hard was learnt from his schooling and his university academic life.
EMPLOYMENT TO 140 EMPLOYEES FACILITATED 180 STARTUP BUSINESSES

Through Mr Sekhon's business acumen and interest in business centres which he has established under the name of Enterprise Hub, he has facilitated 180 start-up businesses which have either remained with the Hub or gone onto larger premises as they have outgrown the incubation units that Mr Sekhon provided at their inception. He has always been pleased to create opportunities for new businesses and has always encourage them to move on, providing space for new businesses for which Mr Sekhon's business centres have had waiting lists. Mr Sekhon states that his secret has been to keep costs of the business rent to low and to pass them on to his prospective tenants so that they can flourish by maximising income over expenditure.

Mr Sekhon became a team member/ambassador in attracting the Indian International film awards IIFA to bring Bollywood to Yorkshire providing a massive boost to tourism and business connectivity. This subsequently led to international Indian films being produced and directed in the city of Bradford (West Yorkshire) with Bollywood Gold and many others.
Mr Sekhon has been instrumental in providing filming locations through his property investment business and portfolio in Bradford in interesting and impressive buildings productions such as Peaky Blinders, Downton Abbey ABC murders ( staring John Malkovich) Gentlemen Jack, Gold, Emmerdale and recently Jay's repair shop which was greatly appreciated by the Bradford Business community and more particular by Bradford city council. Mr Sekhon has demonstrated that he is a true ambassador to our region in attracting inward investment.

Mr Sekhon and his team are currently attempting to attract the Marvel Films Franchise to the City to produce a new instalment. These producers are being attracted into the city and in particular the Little Germany area where Mr Sekhon has been instrumental in converting landmark Grade II listed buildings to host such productions and has enlisted the assistance of Professor David Wilson who is an Ambassador of the UNESCO City of Film which will be a huge boost to the economy of the Bradford City.
ATTRACTING MILLIONS IN FILM REVENUE TO BRADFORD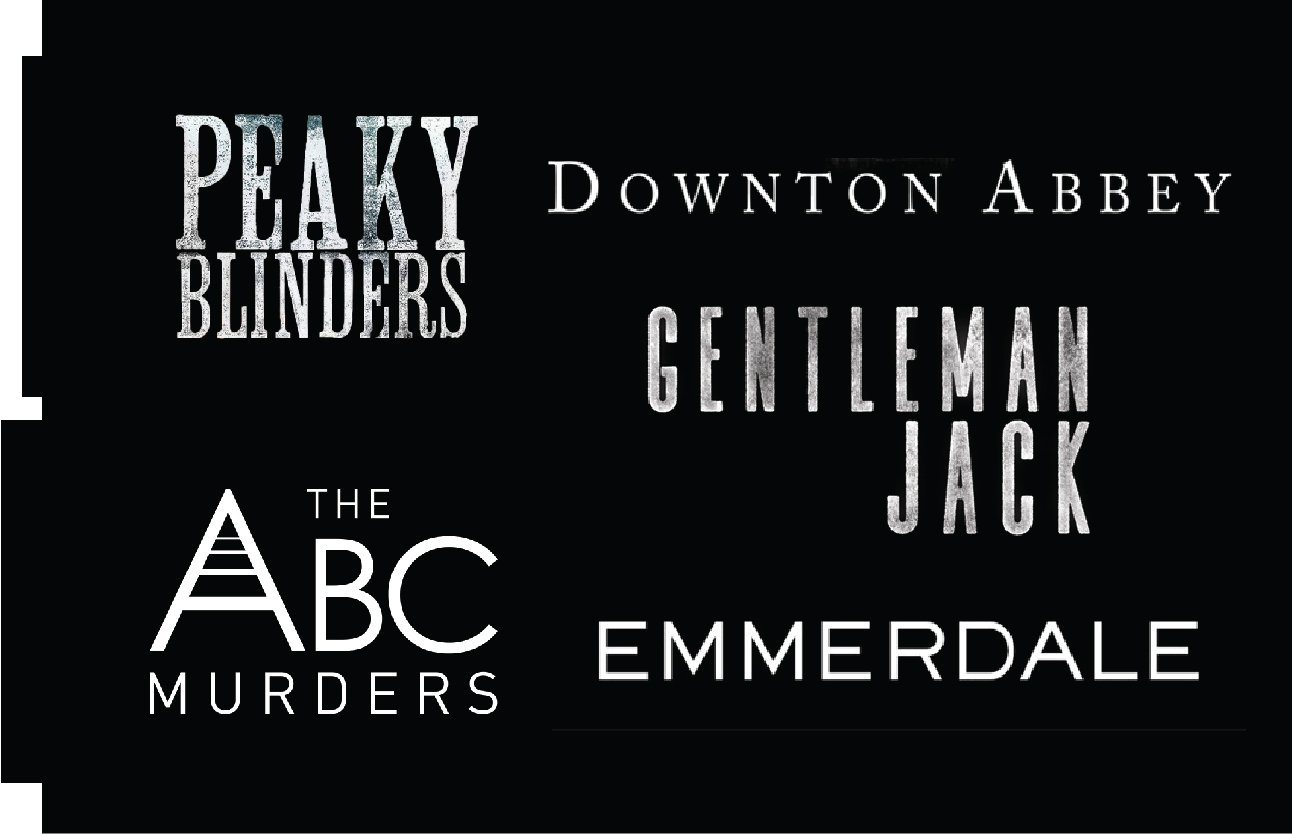 CHAIR BRADFORD ASIAN BUSINESS ASSOCIATION

Between 2002 and 2006 Mr Sekhon became the youngest business entrepreneur Chair for the Bradford Asian Business Association which prided itself to bring the professional business community closer to the South Asian business community and work closely with business Link, Yorkshire Forward and other business organisations including the Chambers of Commerce to facilitate best working practices for Bradford businesses. This created excellent working relationships between the traditional businesses of Bradford and the new emerging businesses under British Asian ownership. HSBC Bank and the Lloyds banking group recognised and acknowledged these efforts.
Mr Sekhon has served as a Board member for the Yorkshire Asian Business Association and also serves as a member of the Local Enterprise Partnership under the chairmanship of Sir Roger Marsh.
MEMBER YABA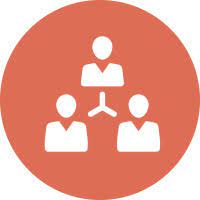 REGENERATION TO LISTED DISUSED BUILDINGS
Mr Sekhon has brought back into use several derelict disused and abandoned buildings in Bradford, Huddersfield and Wakefield. Mostly these buildings are Grade II listed in nature and it is said that if Mr Sekhon did not visualise an end use for them, they still probably would be in the same state i.e. unused, abandoned and derelict

Mr Sekhon has brought these buildings back into use providing much-needed residential accommodation contributing to the reduction of the national housing crisis and other much-needed uses.
Mr Sekhon has a regenerated many of the Grade II listed buildings in the Little Germany area of Bradford when other developers had tried and failed, including the Local Authority. There are listed buildings within the Little Germany area that are imploding due to the neglect and the failure of the Local Authority to take action. Mr Sekhon states that he feels it is his civic duty to ensure that these buildings are being used whether for profit mor not. These beautiful buildings cannot be wasted and furthermore he has worked closely with the Civic Society in various towns and cities but closely with Mr Chris Marsden when he developed the famous Palace Theatre where Harry Houdini performed in his heyday.

Mr Sekhon has managed to secure the ownership and converted an abandoned disused property where the first meeting of the Labour Party took place at 36 Peckover Street. This property is now occupied by 13 residential luxury apartments.
REGENERATION OF LITTLE GERMANY
1011 APARTMENT CONVERSION
Mr Sekhon recently acquired Stanley Mills Britannia Road Milnsbridge Huddersfield in This property will be converted to 42 luxury apartments which immediately adjoins the watercourse. This property has been neglected for many years and is slowly dilapidating, but Mr Sekhon has rescued this building and in doing so, has also assisted scores of people who recovered their property from an unscrupulous furniture supplier and was held "the man of the people" by the Examiner, a local Huddersfield newspaper.
Mr Sekhon has created hundreds of jobs. In his first business, the Sekhon Firth Solicitors practice, he had 140 people working for him including lawyers, support staff and paralegals. Subsequently, he became property developer and has employs a regular team of over 100 construction staff & labourers and has maintained that level of employment over the last 10 years. He has confirmed that he will have added more than 1000 apartments to the portfolio which is exclusive of the rest of his family and their achievements.
CREATION OF JOBS
FAMILY ASSESSMENT CENTRE
Recently, Mr Sekhon has created 20 new jobs in a business known as Oikos Family Care Centres Limited and aims to double this within the next 12 months.

Further, Mr Sekhon has, through Carpets Paid Weekly Limited. Ceramic imports Limited and Tiles Hub UK Limited created a further 30 employment roles.

The Sekhon Group employs 10 admin staff in Bradford and a further 8 admin staff in Huddersfield. In summary a total of some 68 jobs have been created within the Group

Mr Sekhon's achievements for employment opportunities has been outstanding and he continues to grow his businesses across West Yorkshire.
Mr Sekhon has formed the Sekhon Group of companies which has 57 companies in total and operates through 21 of them on an active basis. Each of these companies holds a property portfolio and the property portfolio currently service over 850 tenants across the region. Mr Sekhon has built this up from his early days whilst at University of Huddersfield taking a career development loans and investing these in a small commercial properties under the supervision and guidance of his father who was already conversant in property investment. The Sekhon Group of companies will have complete more than 1000 residential apartments by December 2021. It already has acquired 435 apartments as pipeline development and already has 850 tenants within the portfolio.

Mr Sekhon states that his legal qualification obtained from the University of Huddersfield has been significantly influential in making most of his business decisions as he studied not only law but also, business and international trade, which gave him the academic foundations to be able to build a solid business future.
£1,000,000 REVENUE TO LOCAL AUTHORITIES ANNUALLY
BRADFORD POLICE MUSEUM

Mr Sekhon was requested by Martin Bains QPM, former Inspector of police to assist in donating and facilitating the inception of the Bradford Police Museum. Mr Sekhon offered his premises to store the historic vehicles and other artefacts of the museum whilst the museum was being set up. He also provided much-needed start-up funds to set up a legacy for the City of Bradford. Mr Sekhon was grateful to former inspector Martin Bains for his efforts which will be remembered for many years to come by future generations. Mr Sekhon served with former Inspector Martin Bains on the Police Ethnic Minority Liaison Forum which was an institution set up with the Recommendation and guidance from the Home Office following the Bradford riots. Mr Sekhon donated his valuable business time for the benefit of all of the community to enhance good community relations between the police and the Asian community and to facilitate greater understanding.
Mr Sekhon has donated time effort funds and resources to various homeless charities which serve the poor and needy. Mr Sekhon has donated funds to the Queensbury food bank in association with Saint John's Church Great Horton. The Reverend of the church, Vicar John Bavington was grateful for the donations and personally facilitated the visit to the food bank for which Mr Sekhon was grateful. Mr Sekhon has developed this consciousness from the early days when he worked with his father in supporting Chas housing (Mr Richard Hughes Roland MBE) in Bradford to assist the homeless when they provided a Land Rover vehicle for the soup run.

Mr Sekhon states that every person in the whole world is entitled to 3 square meals a day and will always fight for this and believes that this starts in school. Mr Sekhon is a proud member of the Sikh faith which prides itself in feeding the hungry with over 6 million meals per day in India without any recourse to public funds just from donations from the community.
FOOD BANKS
LORD MAYORS CHARITIES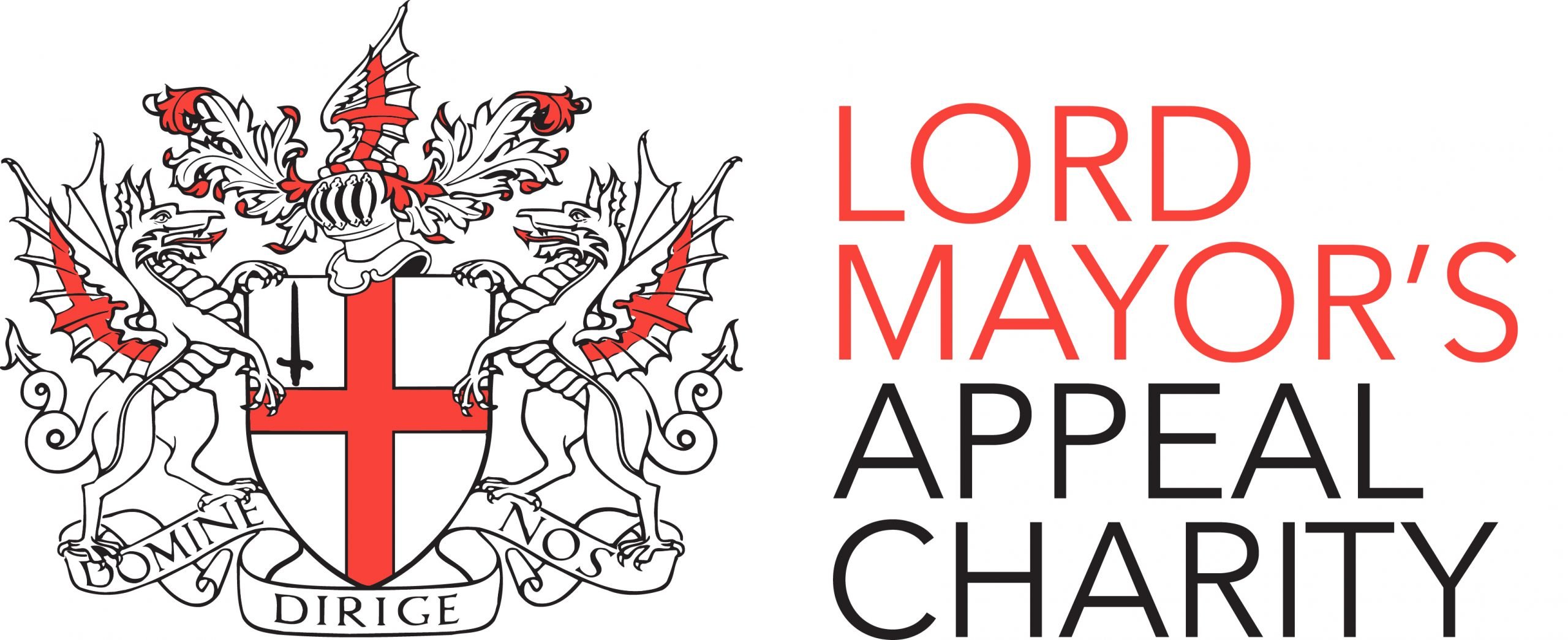 Mr Sekhon has supported various the Lord Mayors Charities and Appeals since 2005 in his personal capacity although his family has done so for many years previously, he continues to support through booking of tables and by making generous charitable donations to worthy causes.
Mr Sekhon has supported his Royal Highness the Duke of York for various charitable initiatives in association and by invitation with the Vice Chancellor of the University of Huddersfield Professor Bob Cryan CBE.
ROYAL SUPPORT
FEMALE CRICKET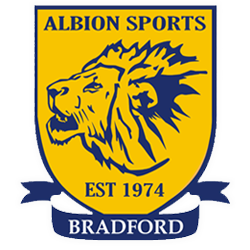 Mr Sekhon sponsored the female cricket tournament pre-Covid with media entrepreneur Fatima Patel. The event was a worthwhile cause to bring Asian female into sport and to become more integrated into British Society and participate in fun loving sporting activities which also provide beneficial health and wellbeing outcomes for those taking part

Mr Sekhon has constantly supported the Albion football club in Bradford which has helped to support up and coming young players. It is Mr Sekhon's desire that football players should feature in international sport from the Asian subcontinent South Asian Community.
EMERGENCY HOUSING
During the pandemic COVID-19, Mr Sekhon has provided emergency shelter in association with local housing associations to Asylum Seekers Pat and the homeless providing over accommodation to over 268 homeless/asylum seekers.
Mr Sekhon has also worked with the local National Health Service to provide emergency accommodation for paramedics ambulance driver who could not go home due to their elderly parents who are vulnerable and did so on a voluntary basis without payment. Mr Sekhon states that whilst he did not do this for their funds, the NHS decided that it was not fair to have accommodation without payment and made payments for some of the accommodation.
NHS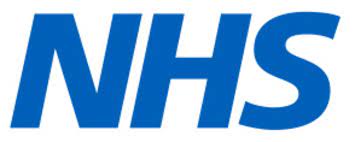 YORKSHIRE SIKH FORUM
The local Sikh Temple donate £42,000 to the Bradford Royal Infirmary to provide essential life-saving machinery to assist in Covid crisis. The Sekhon Group of Companies under the direction of Mr Sekhon made a significant donation via the Temple, Mr Sekhon wishes to maintain confidentiality on this due to religious reasons.
YORKSHIRE SIKH FORUM
The Yorkshire Sikh Forum was established by the Home Office under the auspice of Mrs Ann Widdecombe and Mr Sekhon has provided pro bono voluntary services to the organisation and participated as a spokesperson for the organisation over the years. He has been the legal advisor for the organisation since 2010.
SIKH TEMPLE
The local Sikh Temple donate £42,000 to the Bradford Royal Infirmary to provide essential life-saving machinery to assist in Covid crisis. The Sekhon Group of Companies under the direction of Mr Sekhon made a significant donation via the Temple, Mr Sekhon wishes to maintain confidentiality on this due to religious reasons.
Mr Sekhon has also acted as a legal advisor for the overseas non-resident Indian Association for the Congress party (UK chapter) which has provide international service to the non-resident Indians. Providing a conduit for communication for those that live in the United Kingdom who have personal and legal issues in India connected with their ancestors and their land.
NRI
FAITH ACTIVITIES
Mr Sekhon has always supported his Temple in Bradford on Leeds Road known as the Guru Gobind Sikh Temple which has been the foundation of his principles to be honest and do his business with integrity.

He is pleased that he could support the Temple in their decisions to fund essential life-saving machinery during the pandemic.
Mr Sekhon has supported the Yorkshire Sikh Forum in interfaith activities including creating excellent relations with the Bradford Synagogue, the Bradford Cathedral and Bradford council of Mosques and he attends regularly interface events to give support to all communities.
YSF
WE
SUPPORT
Peel Park
Primary
EDUCATING
The Nirmal Sekhon Group have assisted over 100 small to medium size businesses during their incubation stages offering quality office accommodation at competitive prices.
Ethnic Minority Police Liason Forum
COMMUNITY
Nirmal Singh Sekhon chairs the Ethnic Minority Police Liason Forum in a bid to end forced marriage issues.
Bradford Royal Infirmary Scanner Appeal
SUPPORTING
Nirmal Singh Sekhon works along with Ken Morrison to raise funds for MRI scanner appeal.
Chas
Housing
DONATION
Nirmal Singh Sekhon makes generous donation of a Land Rover in order to facilitate the Soup run to the homeless in Yorkshire.
Bradford Conservative Association
SUPPORTING
We have supported the Bradford Conservative Association for a number of years with their resident office and pay for all utilities, meeting rooms for the Association and facilitate a platform for electioneering operation of office.
Watford
Conservatives
GIVING
Thank you for kindly agreeing to give a donation to the Watford Conservatives. Linda has asked me to send over an invoice in regard to a donation of £2,000 that you have agreed. This is for the renting of the Association Offices.
CHILD SPONSORSHIP
PROGRAMME FOR
UGANDA LODGE
My name is Janet and I work with Ann McCarthy on the child sponsorship programme for Uganda Lodge. I would like to thank you for your generosity in sponsoring 84 children for us over the last year, your support has made so much difference to our ability to provide a great education for these underprivileged children.
Janet,
Uganda Lodge
Volunteer Admin
And also a great big "THANKYOU" to yourself as well for continuing to support us. It's only because of people like you and your company that I am able to do what we do for these disadvantaged but adorable children each year. Also Thankyou for reading the newsletter and unlike so many even bothering to reply.
Many Thanks. Kindest Regards,
Ann McCarthy,
Uganda Lodge
Community Projects
COMMUNITY & CHARITABLE
REMEMBRANCE SERVICE
The second group attending a remembrance service for The unveiling of the Sikh Soldier in Huddersfield attended by Ed Anderson The Lord Lieutenant of Yorkshire and other distinguished guests including Vice Chancellor of Huddersfield professor Bob Cryan.