Welcome to the
Nirmal
Sekhon
Group
Property Developers
Property Investors
Hotels / Apartments
Residential Property
Commercial Property
Industrial Property
Agricultural Property
Renewables
Import & Distribution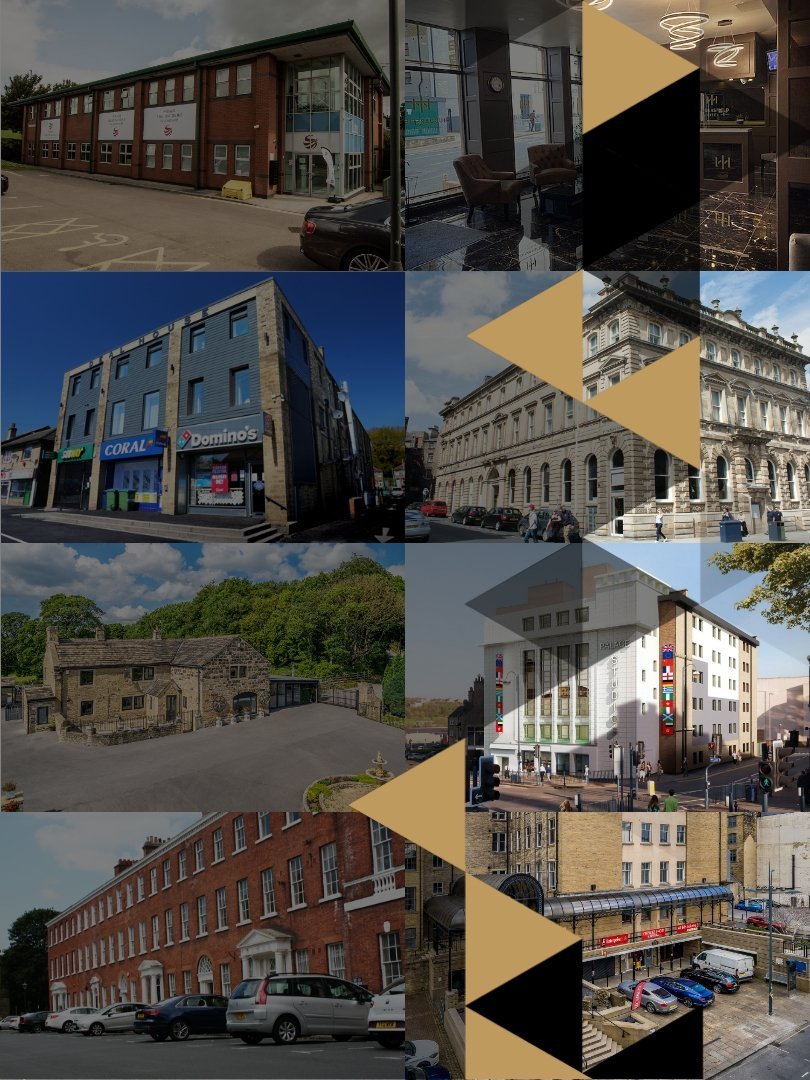 The Nirmal Sekhon Group was founded by Mr Nirmal Singh MBE in 1972, with the assistance of his wife, Harmesh Kaur.

They both operated a textile company known as Nirmal Razai Mart & Co Ltd, which employed over 100 staff, including part-time and full-time. Professional advisers recommended that the family invest their surplus funds in the property business, and with the assistance of their solicitor and bank manager, they embarked upon a strategy to acquire an investment property.

Their ultimate aim was to have additional income and a capital asset which would appreciate over the foreseeable future. The Group has diversified from investment in property developments and now into property trading, managing buildings as stock in trade to purchase and sell for profit.
Find out more
Our Property portfolio
This represents a small selection of our property portfolio.
Palace Studios
Palace Studios was the host to Harry Houdini during his excillerating stunt performances back in 1911. This property now accommodates 147 students from all around the world.
The Imperial Studio
This impressive property was an old textile mill, housing textile machinery and exporting it to all over the globe. It is now intended for student residential.
The Hudderfield Hotel
This Grade II listed building is now a boutique hotel setting. It has been recently renovated, accommodating international guests from all over the world, having a deep-rooted history in the largest town in Europe.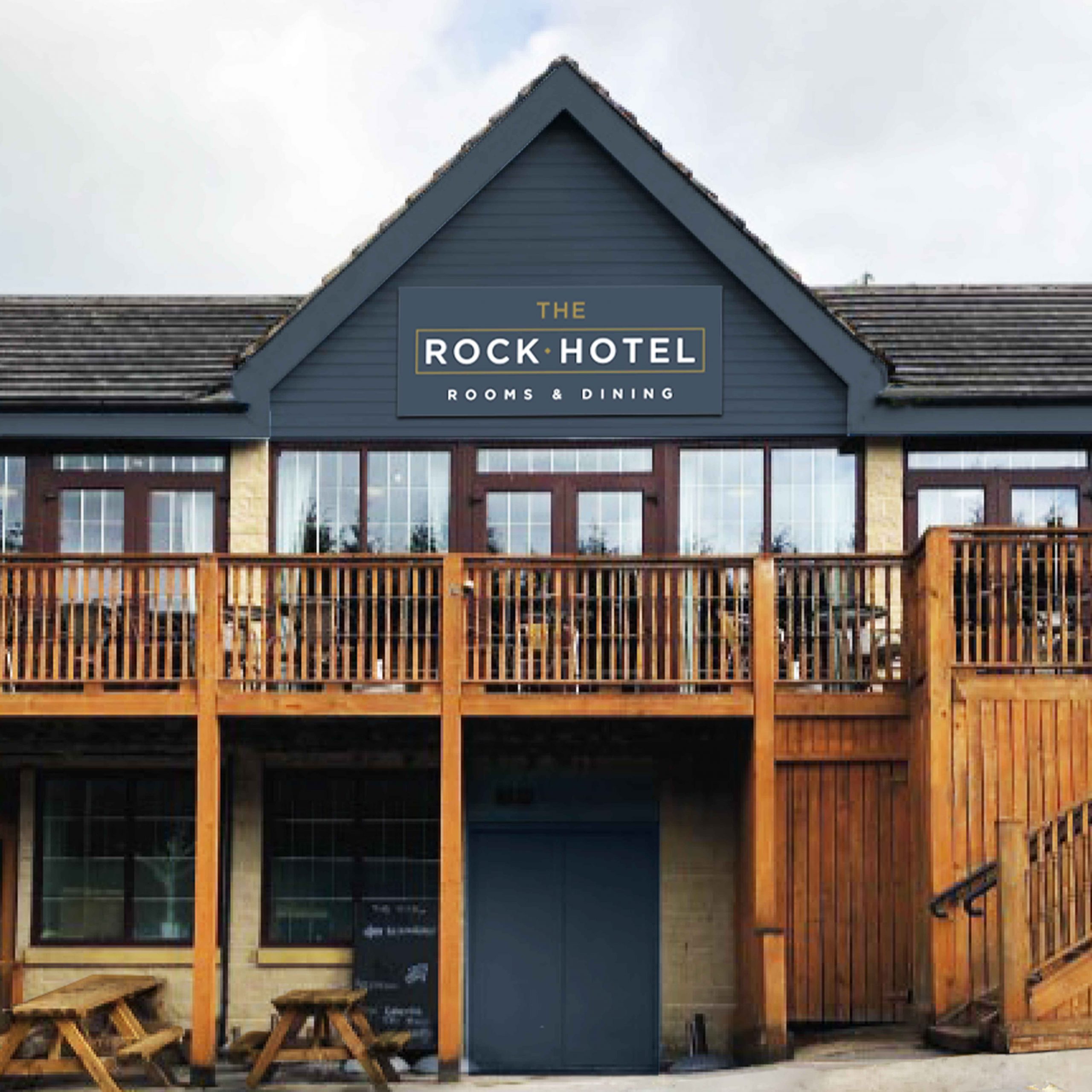 The Rock Hotel
It is rumoured that the on-site well provided special springwater of healing properties in times past. Visited by many tourists, recently renovated to attract a higher quality clientele.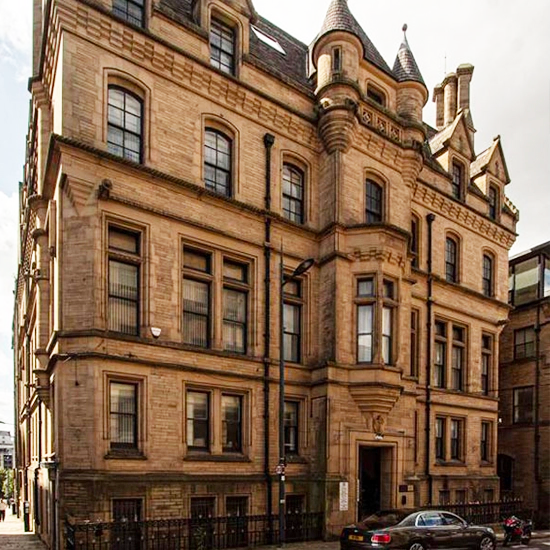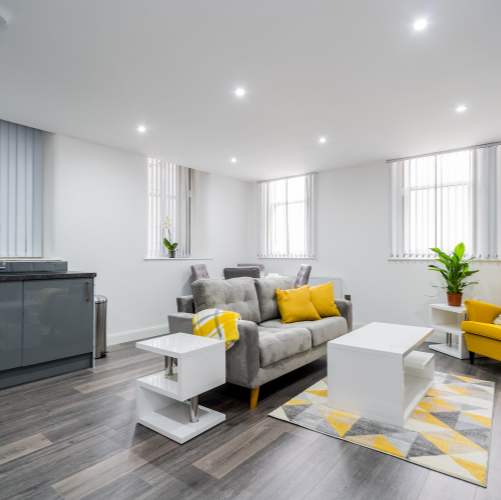 Queen Victoria Chambers
Queen Victoria Chambers, the home of Univar for many years previously, was an international financial institution. We have now renovated 42 beautiful luxurious apartments in a famous, historical and prestigious area, the home to the past's German/Jewish textile barons.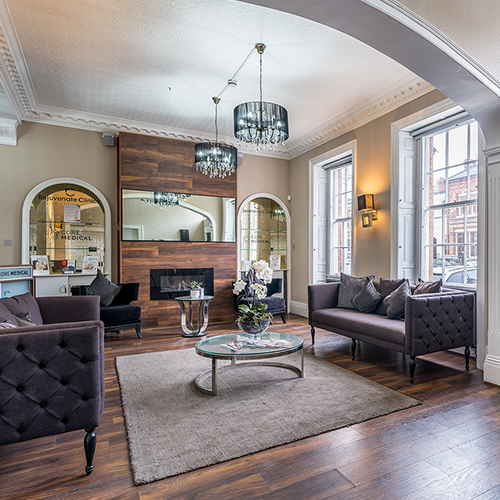 St Johns North
St. John's North is a parade of beautiful Georgian terraced properties. It is situated in the prestigious area of St. John's, opposite the beautiful St. John's church. Now the home to converted apartments for the benefit of the local community.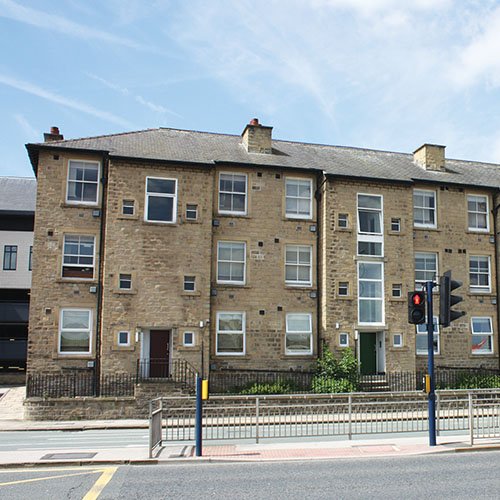 Kirkgate Student Residents
Formerly known as Kirkgate tenements. Renovated to a high-quality student accommodation offering accommodation to students from across the globe.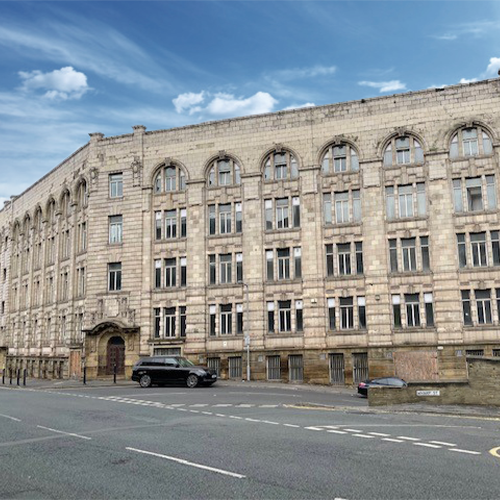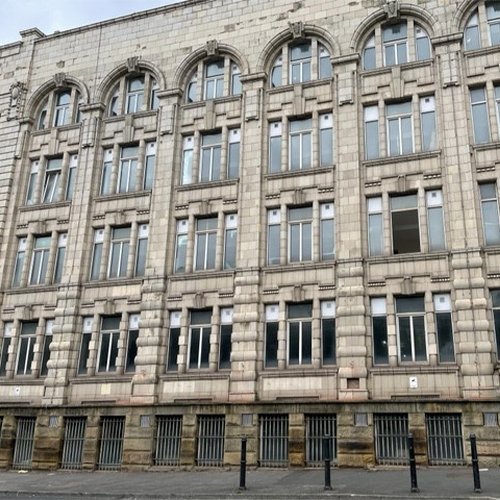 Alexander House
Recently converted to 98 beautiful luxurious apartments with associated commercial accommodation on the ground and lower ground floor. Providing much-needed housing close to the Cathedral.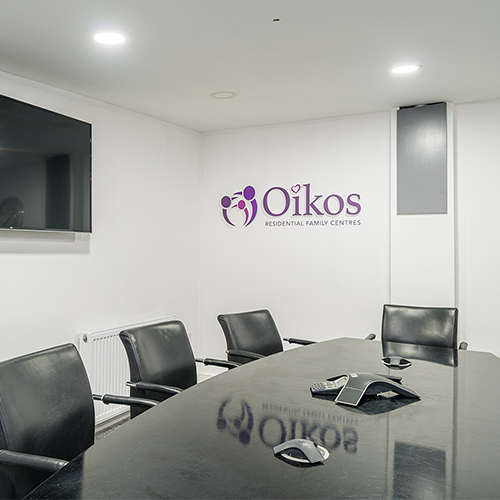 Walkhill Farm
One of the three properties situated on Walkhill Farm. Two of the other properties are occupied by local residents.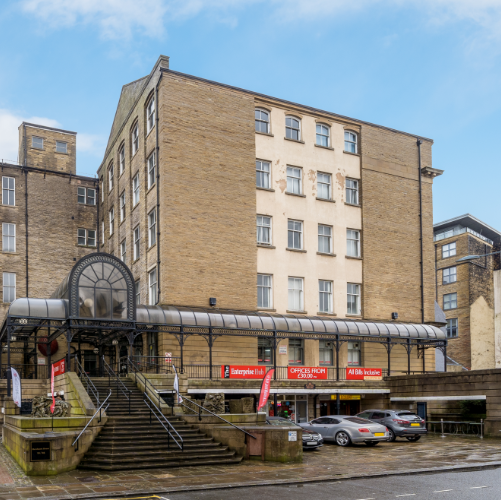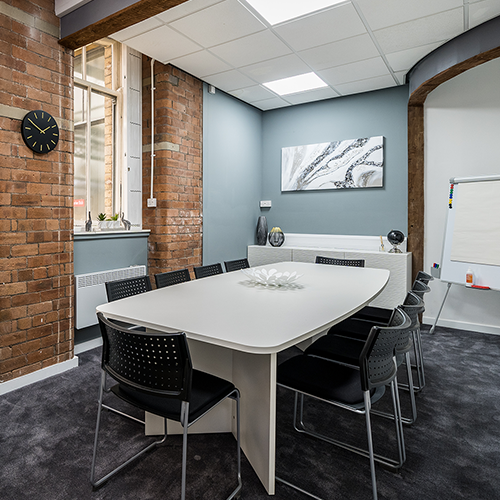 Merchants House
Home to 50 beautiful luxurious apartments recently converted by the Sekhon Group. The local Bradford area has 42 listed buildings, the greatest number of listed buildings outside London in a square mile.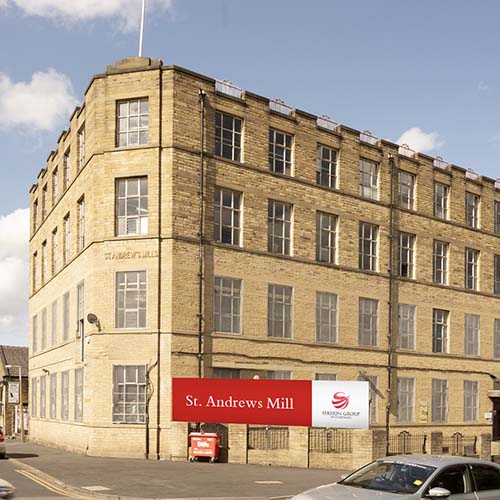 St. Andrews Mill
St. Andrew's Mill is a 120,000 square foot industrial mill, formally occupied by Initial Textiles.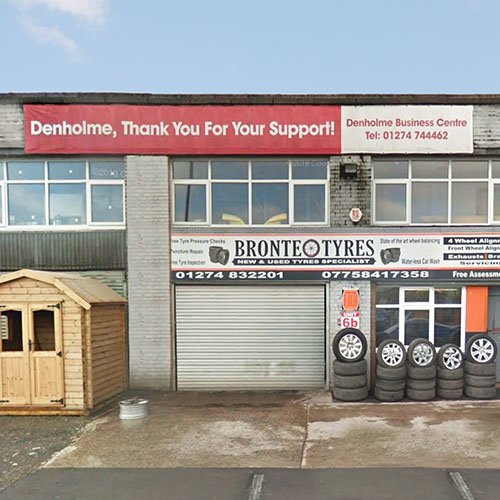 Business Centre
Former home to Whitakers Joinery, employing over 300 people. This site was converted into 39 commercial/industrial units, which have been 100% occupied since its conversion in 2012.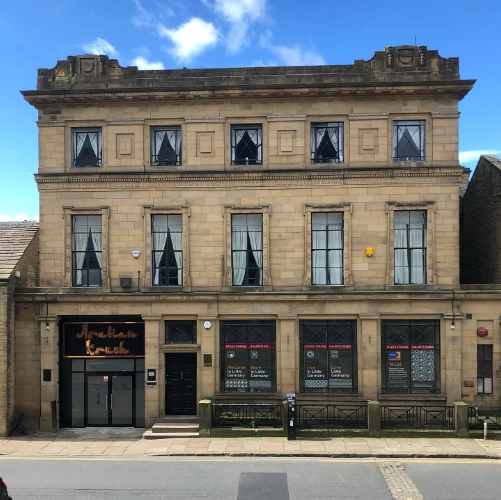 Sekhon Chambers
This property was the former home of Pilkington Glass, and the building hosted the first-ever meeting of the Labour Party, as demonstrated by the plaque on the wall to the entrance of the building. The property is now 13 beautiful luxurious apartments with a restaurant on the ground floor and a children's party venue on the lower ground floor.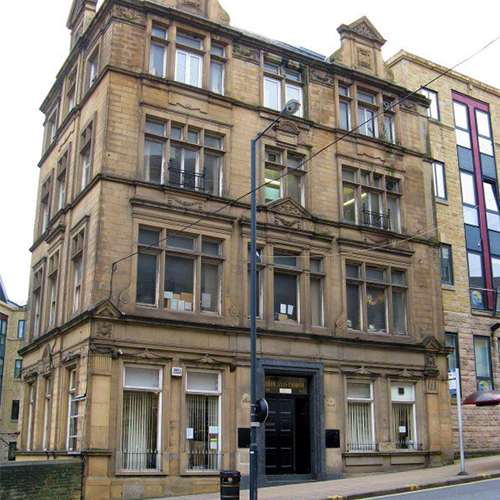 Queen Ann Chambers
Queen Ann Chambers is a historic Grade II listed building, formally occupied by Lee and Priestly Solicitors. It immediately joins the Sun-Bridge Road underground leisure quarter and houses 12 beautiful luxury apartments.
Britannia Buildings
Britannia Buildings is the home to the award-winning Lalas restaurant, immediately adjacent to the award-winning prestigious local train station and a square with prestigious listed buildings, some of which were owned by the late Queen Mother.
Shopping Parade
Shopping Parade hosts several local businesses which serve the local community in a parade of shops.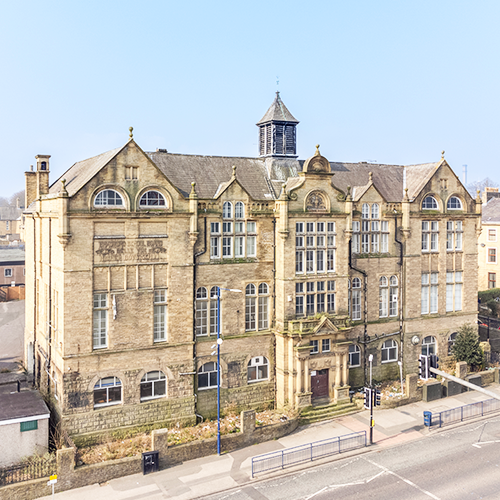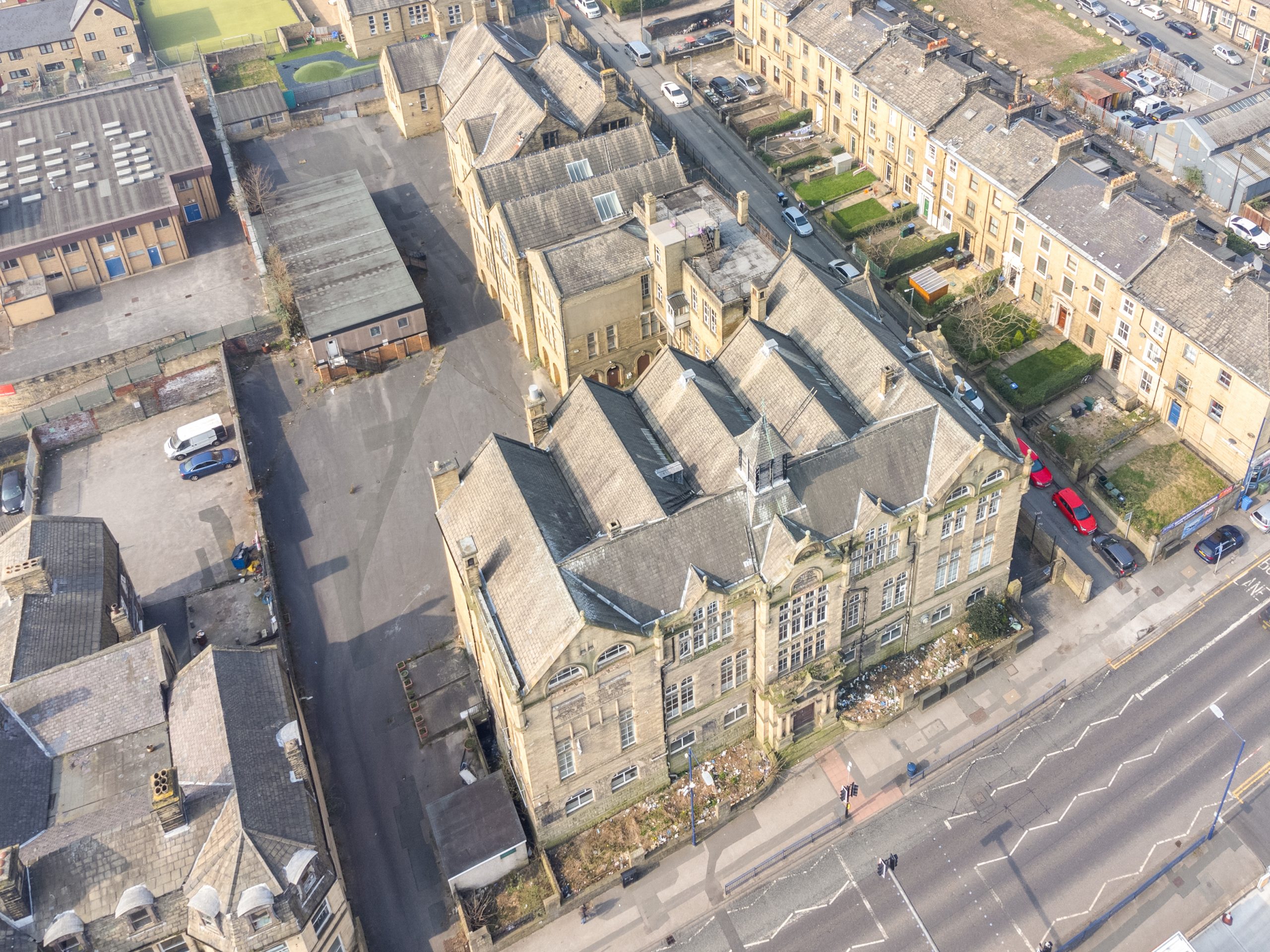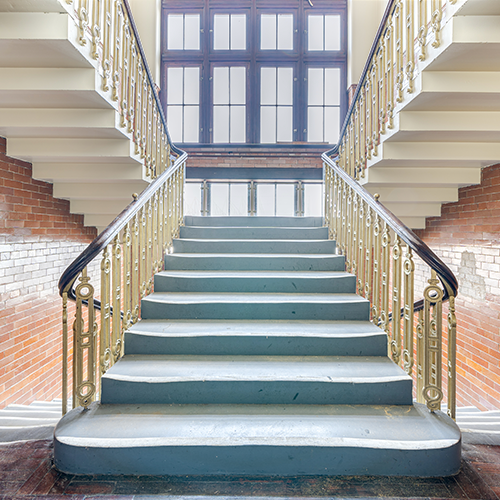 Belle Vue School
The school has played an essential role in education within the area, known as the former Belle Vue girls school. The Sekhon Group family themselves benefited from education from the school when The Sekhon mother once studied here. The Sekhon boys have purchased this building as a gift to their mother. This has recently received planning permission for 22 houses, with between six and eight bedrooms each and seven separate apartments.
Film Production Location
This property has been home to a vast list of filming productions, including Peaky Blinders, Downton Abbey, ABC Murders, Gentlemen Jack, Emmerdale, Bollywood Gold and recently Jay's Repair Shop filmed for BBC Two. This has now attracted millions of pounds worth of investment to the city.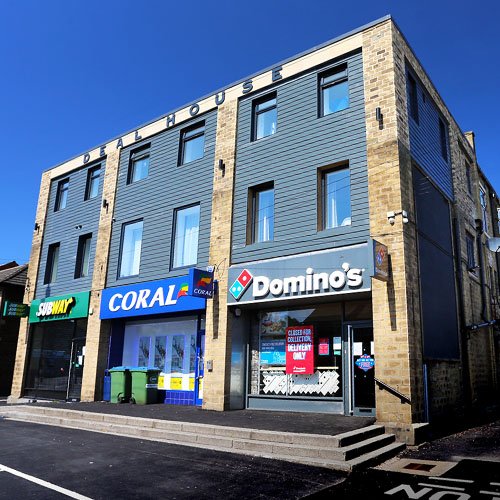 Deal House
Deal House is an award-winning energy-efficient building with the highest rating energy performance, with 99% energy efficiency, having a Grade A certificate, housing brand names such as Coral.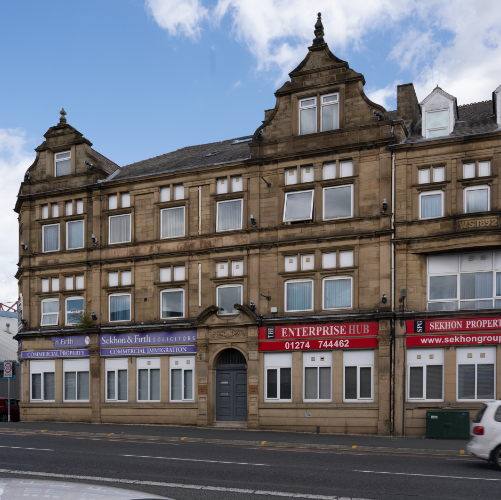 Commercial House
Former home to the prestigious Greenwoods Menswear store head offices. The local Council subsequently used it as their print unit for many years. This property was serviced offices to a well-known solicitors practice known as Sekhon Firth solicitors who served over 20,000 clients, now home to 32 residential apartments serving the community.
City Walk
The property was formally occupied by the HMRC Revenue and purpose-built for them, an over-engineered building with an extremely strong infrastructure. The property is home to 42 businesses providing serviced offices over six floors.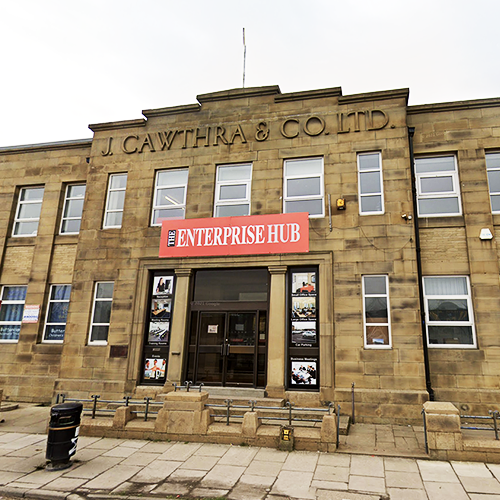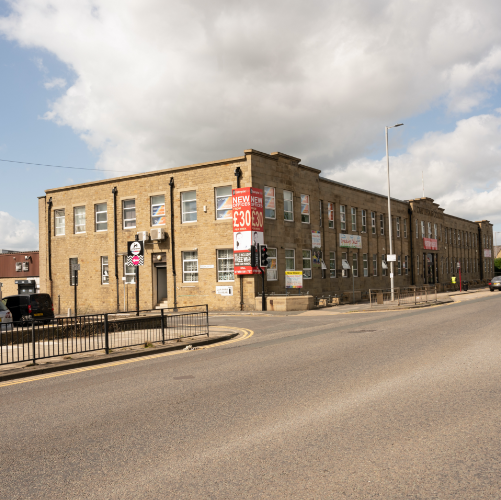 Enterprise Hub
The property is known as the Cordray building and was used by Xerox photocopiers in the years gone by. The property has been identified as a critical property for residential conversion; however, it is currently being used by 32 well-known businesses who enjoy business accommodation on a prominent road area.
Dawsons House
Dawsons House was formally a training centre for the famous Green Flag organisation. Now the head offices of the Sekhon Group, soon to be renamed Sekhon House.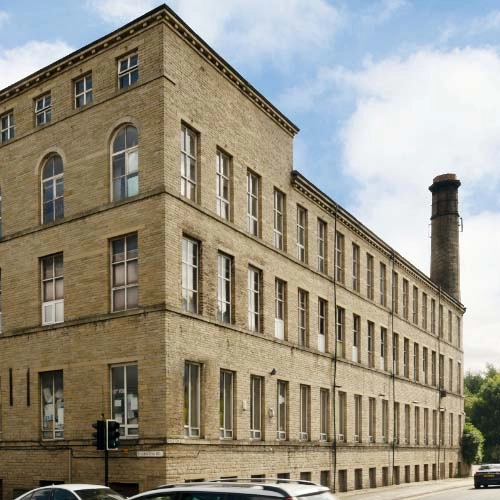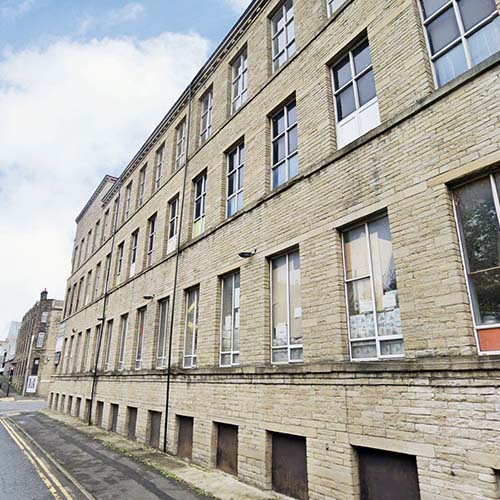 Try Mills
Try Mills is the home of a textile mill supplying textiles worldwide and housing heavy textile machinery. This Mill is where the chairman of the Sekhon group came for an interview at the age of 15 but was declined. Thirty years later, he purchased the building through hard work, dedication and honesty.
Sky View
Central Development is a proposed development of 64 one and two-bedroom apartments.
Stanley Mills
Stanley Mills was the former home to Lindseys All Sorts, a furniture company retailing to customers from the region. Now the subject of an apartment conversion for 42 large-scale luxury apartments. Beautifully situated next to a watercourse and retail on the ground floor.