Shock as Otley Civic Centre flats plan thrown out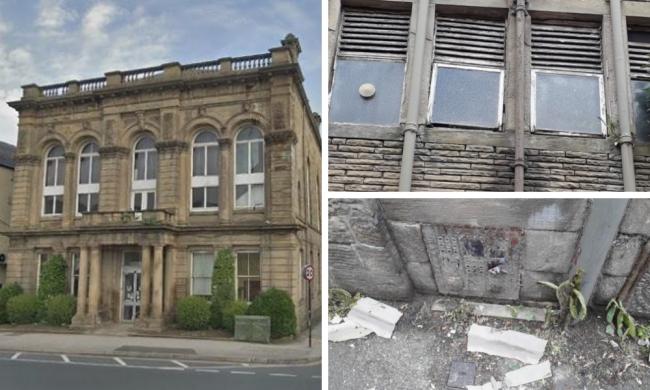 THE developer behind a plan to convert the former Otley Civic Centre into 35 apartments has spoken of his shock and disappointment after the application was refused.
Simmy Sekhon, CEO of the Bradford based Sekhon Group, who now own the property in partnership with others, found out yesterday Leeds City Council's planning department had refused the Listed Building application for the conversion.
He said: "We are so surprised as we started a re-consultation process with the councillors having rang some of them yesterday and we were hopeful in light of the positive responses that we would be able to achieve a mutually acceptable outcome so that planning permission could be granted.
"This is a great historic heritage building and it is falling into disrepair quite badly. We were trying to prevent this going to further rack and ruin and possibly causing further damage and potential loss of this beautiful building.
"We are a complete loss as to why there were there was no attempt whatsoever by the planning department and associated parties to consult with us but simply thought that it was okay to leave this building to deteriorate further and waste more valuable time.
"Surely leaving the building in its present state is not going to improve the situation of Otley.
"The council themselves provided detailed information in their sales particulars in connection with the building being suitable for residential conversion and that is the reason why we decided to proceed with the purchase of it. It is therefore mind-boggling as to why we would not be given assistance or help, especially when we have already invested £700,000 with holding costs and have committed to a further £4 million for development which would clearly serve Otley in terms of residential accommodation and more income for the town.
"We have only had interest in this building from a mosque and religious prayer centre and also from a homeless charity.
"Whilst the mentioned use of a religious prayer centre would not require any further planning permission, we still decided against it as we feel that this building is more conducive to a conversion and there would be less impact and harm on local amenities, traffic and the community as a whole.
"We are very stressed out with the situation.
"To be honest, we do find it odd that only yesterday we called all the relevant individuals and wrote to them and today a sudden decision was made to refuse without any further consultation with us. It just sounds very odd and very strange and clearly does not follow the usual pattern when all things are done properly.
"We understand that it is a planning policy for the planning officers to discuss any issues of concern with the developers prior to making refusal, allowing the developer time and opportunity to reconsider thoughts on the proposal.
"It is clear that we have been denied this opportunity and we are surprised, shocked and disappointed to say the least."
A decision notice published by Leeds City Council planning department confirming the refusal of the application says: "The Local Planning Authority considers that the proposal would adversely affect the special character of the listed building and of the Otley Conservation Area. The proposed development would have a negative impact on the listed building by way of the intensive and insensitive subdivision being proposed. The scheme shows no regard for the heritage significance of the historic interior of the listed building in terms of its surviving historic plan layout, room proportions and character, architectural detailing, fixtures and fittings etc. No adequate information has been provided regarding the proposed mechanical and electrical strategy, flues, vents, services etc required to service this number of units, nor thermal and acoustic upgrades required for this type of conversion. No information has been provided regarding proposed ceiling heights or justification provided for the proposal to fully strip the doors, windows and architectural detailing of the building. Overall the proposal would cause the loss of a significant amount of historical internal fabric, and the loss of the historic plan form."
The Civic Centre was sold at auction for £600,000 in 2020. Leeds City Council had put the Grade II Listed property on the market as part of its efforts to plug a multi-million pound budget deficit.
The centre has played an important role in the life of the town since it officially opened in 1871, but it has stood empty since 2010.
Just last week Otley Town Councillor Nigel Francis raised fears about the safety of the deteriorating building.