Sekhon Group Enters Bradford Hall of Fame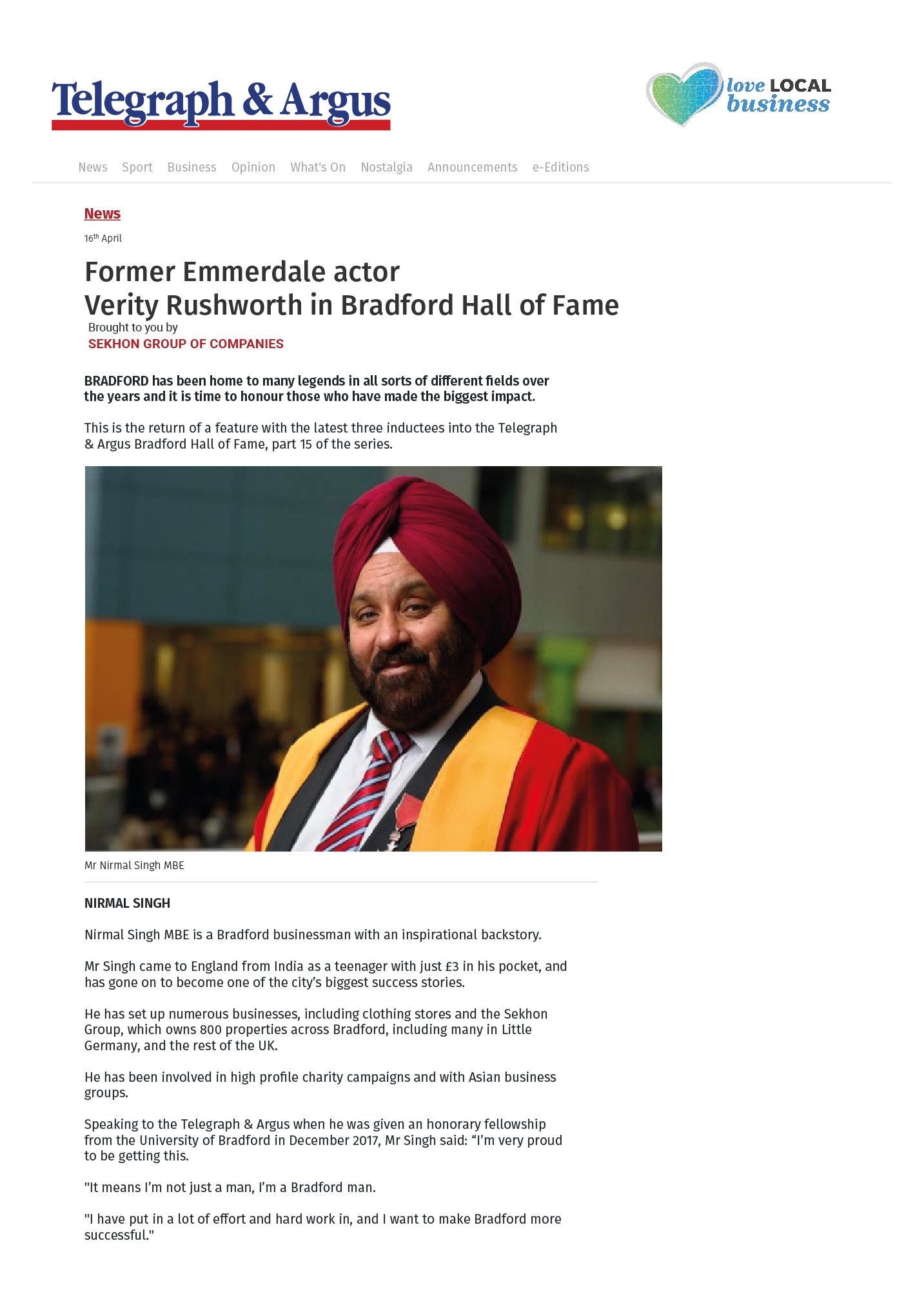 BRADFORD has been home to many legends in all sorts of different fields over the years and it is time to honour those who have made the biggest impact.
This is the return of a feature with the latest three inductees into the Telegraph & Argus Bradford Hall of Fame, part 15 of the series.
NIRMAL SINGH
Nirmal Singh MBE is a Bradford businessman with an inspirational backstory.
Mr Singh came to England from India as a teenager with just £3 in his pocket, and has gone on to become one of the city's biggest success stories.
He has set up numerous businesses, including clothing stores and the Sekhon Group, which owns 800 properties across Bradford, including many in Little Germany, and the rest of the UK.
He has been involved in high profile charity campaigns and with Asian business groups.
Speaking to the Telegraph & Argus when he was given an honorary fellowship from the University of Bradford in December 2017, Mr Singh said: "I'm very proud to be getting this.
"It means I'm not just a man, I'm a Bradford man.
"I have put in a lot of effort and hard work in, and I want to make Bradford more successful."