Palace Theatre: Work begins to turn landmark Huddersfield town centre building into 110 student flats
Work has finally started on a scheme to create a new future for an historic Huddersfield building.
Scaffolding is going up around the former Palace Theatre in Kirkgate, which is going to be converted into student flats.
The owner of the building, Huddersfield businessman Simmy Sekhon, wants to create 110 apartments in the building.
Each will be a self-contained studio flat.
The scheme comes after many years of debate about what to do with the building, which attracted many big-name stars in its heyday as a Huddersfield entertainment venue.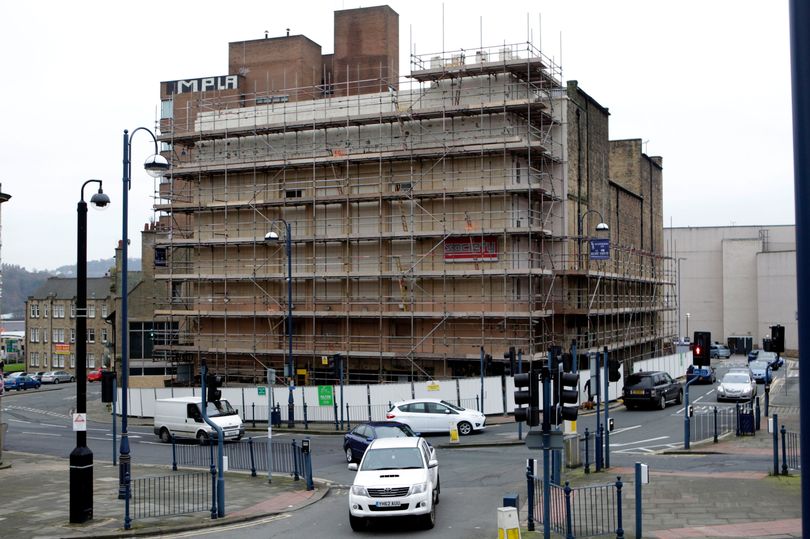 The plans for the building show there will be 15 studio apartments and a bar on the ground floor with a further 19 studios on each of the remaining five floors.
Importantly, the historic facade of the building will remain, along with parts of the exterior structure. The lantern roof will also be reinstated.
Mr Sekhon's team held meetings with Huddersfield Civic Society, due to the historical interest in the building.
Councillors finally gave the go-ahead for the Palace to become student flats in July 2012.
An earlier £40m Kingsgate 2 extension plan had been passed back in 2008 and would have involved demolition of all but the facade of the former Palace Theatre.
However, when the property came on the market in 2011 it was bought for £350,000 by Mr Sekhon, not the shopping centre's owners.
Those behind the Kingsgate plan have now submitted revised plans for an entertainment venue, with cinema and restaurants, on the Cross Church Street side of the shopping centre.
The Palace Theatre on the corner of Venn Street and Kirkgate was built in 1909 and hosted top acts, including Harry Houdini.
Much of the theatre burned down in 1936 but was rebuilt the following year.
It became the Palace Casino in 1962, Palace Bingo Hall in 1978, Chicago Rock Cafe in 1998 and finally the Society nightclub.