O' Bale Bale! Celebrating Vaisakhi and The Queen's Platinum Jubilee
O' Bale Bale! Celebrating Vaisakhi and The Queen's Platinum Jubilee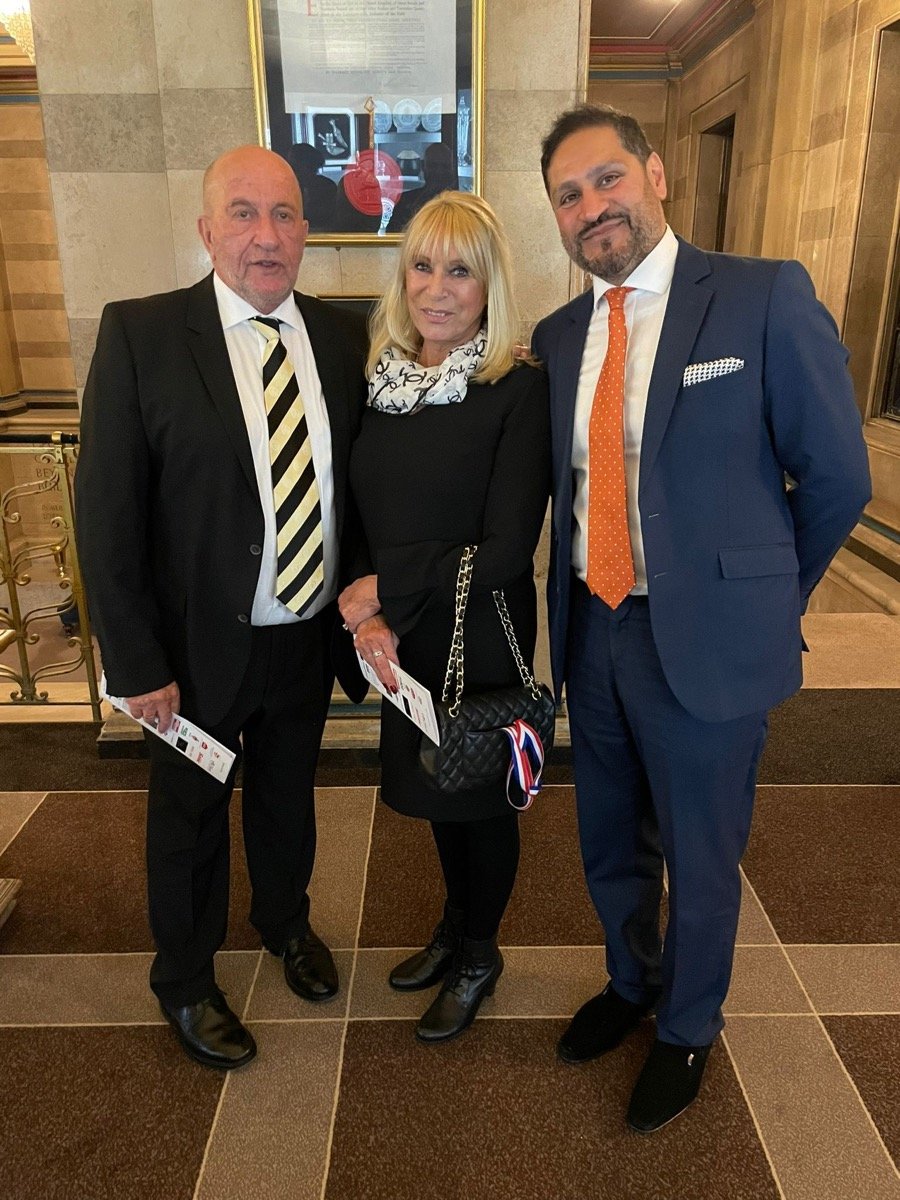 Guests attending the commemorative event in the Banqueting Suite at Leeds City Hall included the Chief Guest Lord Lieutenant of West Yorkshire Ed Anderson, Rt His Stuart Andrew MP, Adeeba Malik CBE DL, Dr Manoj Joshi DL, High Sheriff Susan Baker MBE JP DL, council members and some 150 distinguished people from across Yorkshire.
The event hosted by the Yorkshire Sikh Forum opened with an upbeat performance by members of the Punjabi Roots Academy, who entertained the audience with a series of traditional Punjabi folk dances, accompanied by musical instruments and colourful costumes.
Throughout the evening, guest speakers included Hardev Singh Sidhu, General Secretary of the Yorkshire Sikh Forum; the Lord Mayor of Leeds, Councillor Asghar Khan; Deputy General Consul Amanat Mann, representing the Indian High Commission; and the Leader of Bradford Council, Councillor Susan Hinchcliffe.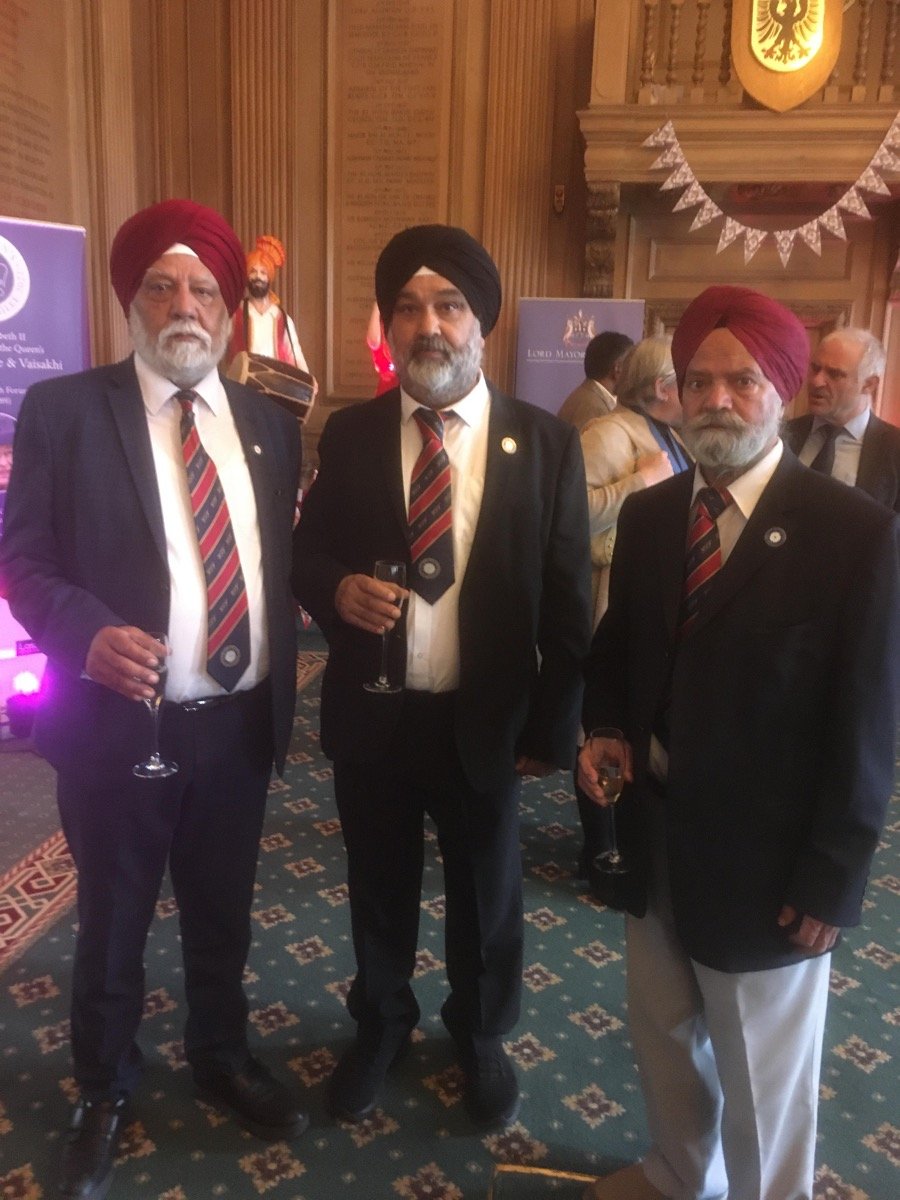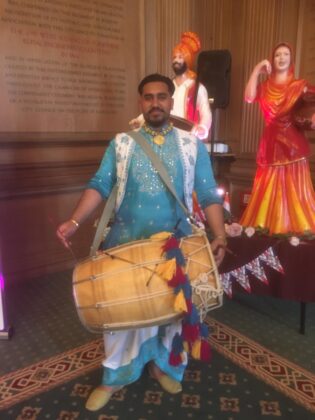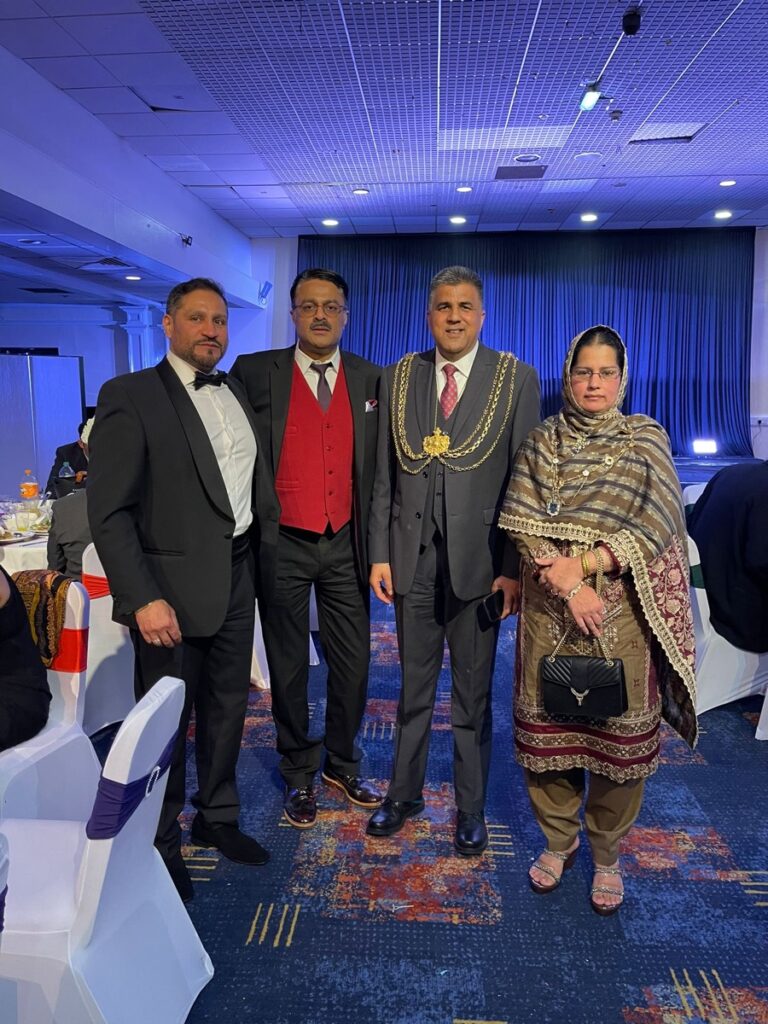 In welcoming guests to the event, Hardev Singh Sidhu said: "I'm delighted to see so many of you here tonight for our joint celebration of Vaisakhi and the Platinum Jubilee. For Sikhs, Vaisakhi is the most important celebration in our calendar, giving us all an opportunity for personal reflection, contemplation, and sacrifice."
Lord Lieutenant of West Yorkshire Ed Anderson said: "Vaisakhi of course isn't just a festival with important religious significance. It's a time for celebration, a time for socialising and a time for festive foods and a time to offer hospitality.
"As Her Majesty's representative, I'm delighted to extend my greetings for the festival and to share in those celebrations with you today.
"We're indeed blessed to have had the Queen serve this country as our Monarch for over 70 years. It's worth remembering that famous pledge that she gave all those years ago – 'I declare before you all that my whole life, whether it be long or short, shall be devoted to your service.' Those really are remarkable words and, my goodness, Her Majesty has certainly lived up to that pledge."
Lord Mayor of Leeds Councillor Asghar Khan said: "The last two years have been very difficult for us all. Isn't it wonderful that we're all now back together, in person, and enjoying the celebrations."
Drummer Rajan Singh said: "We're extremely honoured to have been invited to perform at such a high-profile and prestigious occasion. We've been together for several years now and all enjoy sharing our passion for music and dance in front of a wide range of audiences."
Solicitor, property developer and spokesperson for the Yorkshire Sikh forum, Simmy Sekhon, said: "The Yorkshire Sikh Forum was established in 1989 when the Rt Honourable Ann Widdecombe and Rt hon Kenneth Clark requested our chairman, Mr Nirmal Singh MBE to form this organisation during difficult times to act as a liaison between the Sikh community and the government on challenging community issues.
"With great support from the business and social communities, the founder members establish the organisation our chairman has requested me to highlight that the organisation is non-political, non-religious, and more importantly – not for profit.
"All the work undertaken by the members is purely voluntary and self funded and sponsorships raised."