New owners of the Huddersfield Hotel aim to bring it back to life after refurbishment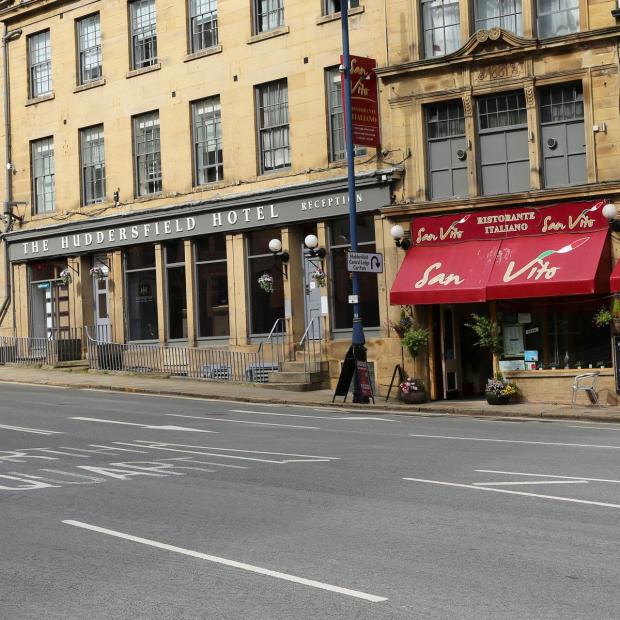 A SOLICITOR has bought the Huddersfield Hotel and today revealed his grand plans to re-open it.
Simmy Sekhon, a former Huddersfield University law student, completed the deal to acquire the hotel over the weekend.
Mr Sekhon spoke to the Examiner about his plans for the Huddersfield Hotel, which is at the bottom of Kirkgate.
He said: "We have done the deal to acquire the hotel and we have a contract in place.
"It's great news for Huddersfield because we want to revive the area and bring it back to life."
He said ideas for refurbishment were already under way with Huddersfield- based Acumen Designers and Architects Ltd, based at nearby Old Leeds Road, to revive the run-down hotel.
"We hope that we can continue to serve the travelling guests coming in and out of Huddersfield," Mr Sekhon added.
"We believe that there is the market for an affordable luxury hotel with high-quality facilities."
Mr Sekhon studied law at Huddersfield University and founded the Sekhon Firth Solicitors in Fartown.
He owns the Britannia Buildings and last November bought the Palace Theatre.
He is also the man behind Kirkgate Residence Ltd, which will go before Kirklees Council on Thursday to have its planning application for the former Palace Theatre to become student flats heard by councillors.
Mr Sekhon already runs the student accommodation at Kirkgate Tenements based at nearby Oldgate.
Mr Sekhon works with his family alongside brother Narinder Singh Sekhon and their father, Nirmal Sekhon MBE, who employ around 150 people in the West Yorkshire area.
They acquired the entire block, which includes what was the Boy and Barrel, Ill Gatto Nero, which is currently being refurbished, and The Zeus restaurant which remains open.
"We hope our plans will revive that part of the town and bring it back to life," Mr Sekhon added.
"The other businesses will remain and become our tenants."
The Examiner reported on Saturday that the Huddersfield Hotel had closed in mysterious circumstances.
Clr Andrew Cooper said the company behind the hotel had left without paying the hotel's business rates bill, said to be around £267,000.