Leeds hospital charity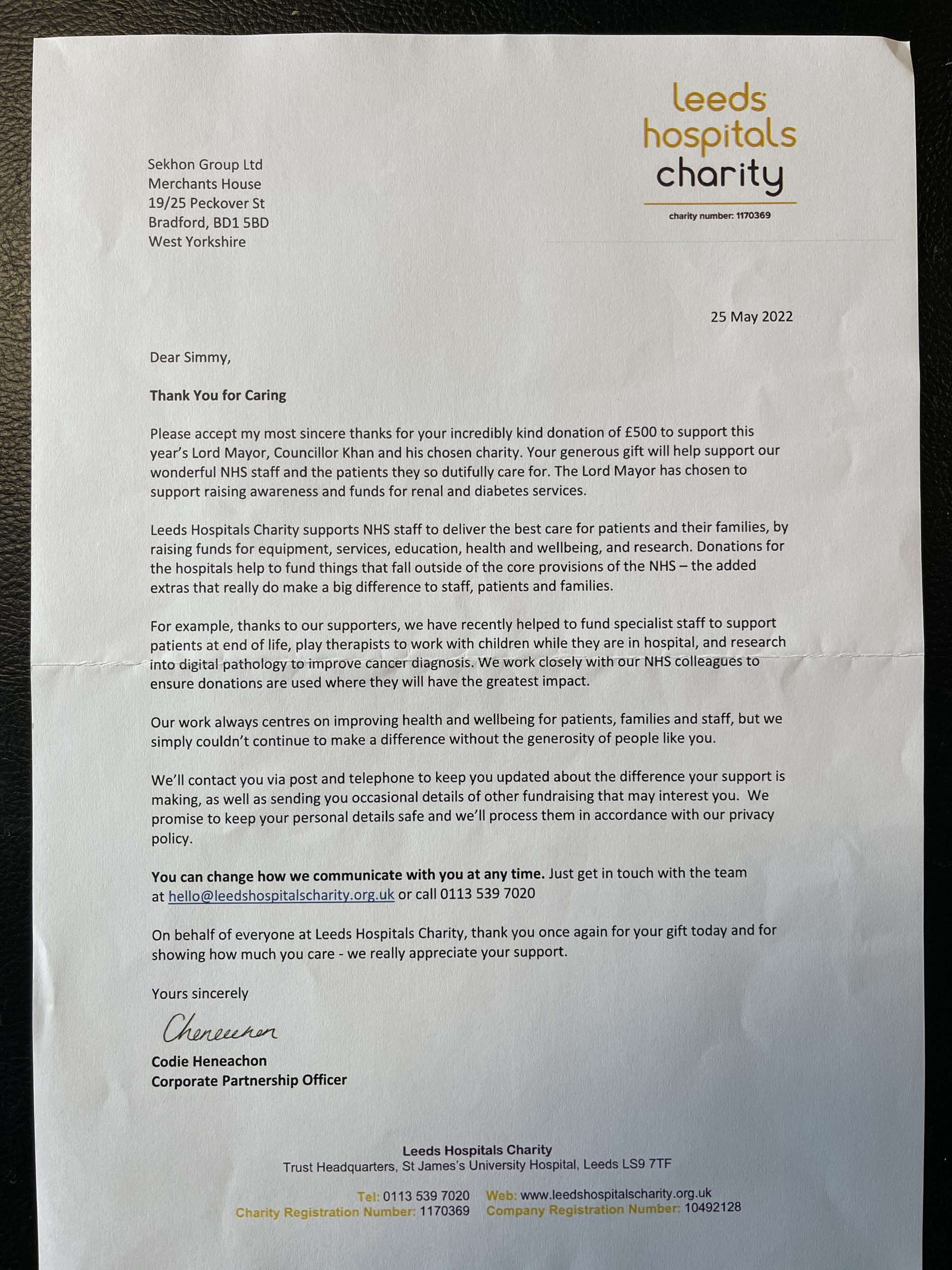 Please accept my most sincere thanks for your incredibly kind donation of £500 to support this year's Lord Mayor, councillor khan and his chosen charity. Your generous gift will help support our wonderful NHS staff and the patients they so dutifully care for. The Lord Mayor has chosen to support raising awareness and funds for renal and diabetes services.
Leeds Hospitals charity supports NHS staff to deliver the best care for patients and their families, by raising funds for equipment, services, education, health, wellbeing, and research. Donations for the hospitals help to fund things that fall outside of the core provisions of the NHS -the added extras that really do make a big difference to staff, patients and families.
For example, thanks to our supporters, we have recently helped to fund specialist staff to support patients at end of life, play therapists to work with children while they are in hospital, and research into digital pathology to improve cancer diagnosis. We work closely with our NHS colleagues to ensure donations are used where they will have the greatest impact.
Our work always centres on improving health and well-being for patients, families and staff, but we simply couldn't continue to make a difference without the generosity of people like you.
You can change how we communicate with you at any time. Just get I touch wit the team at hello@leedshospitalcharity.org.uk or call 0113 539 7020
On behalf of everyone at Leeds hospitals charity, thank you once again for your gift today and for showing how much you care -we really appreciate your support.