Exciting times as Sekhon Group takes on ambitious new development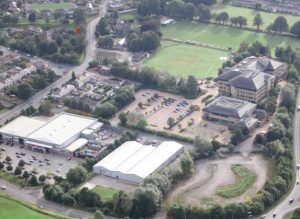 Aire Valley House, the former Bradford and Bingley headquarters
These are exciting times for the highly regarded Bradford property development company the Sekhon Group, following the purchase of the Crossflats site in Bingley, better known as Aire Valley House. This latest acquisition represents the group's most ambitious, boldest and exciting development yet, which when completed will have a gross development value of £34 million.
The Aire Valley House site, the former headquarters of Bradford and Bingley, covers just under 6.5 acres and at over 120,000 sq ft, this is the largest acquisition made by the Sekhon Group, which plans to develop the site into a gated community boasting 139 luxury apartments.
With over five decades of property development experience to call on, the scale and ambition of the Aire Valley House development is a fitting project for Sekhon Group, with chairman Mr Nirmal Singh MBE, celebrating 50 years of being at the heart of the Bradford business community.
During those five decades the company has never stood still, and has developed and diversified over the years, seeking new challenges and achieving greater success, and the Sekhon Group is now one of the area's leading property developers.
At the helm of the family-run business is Nirmal's son, Simmy Sekhon, also known as Iqbal Singh Sekhon, a successful solicitor in his own right, and Simmy's brother, Narinder Singh Sekhon, a barrister.
The development of the Aire Valley House site fits in perfectly with the Sekhon Group's philosophy of breathing new life into historic local landmarks. The Sekhon Group can boast the successful renovation and development of several iconic local buildings in their extensive property portfolio, such as the Queen Victoria Chambers, Alexander House and Palace Studios in Huddersfield, just to mention a few.
Said Simmy Sekhon: "Sekhon Group loves to bring back to life disused buildings, giving them a useful purpose once again. I believe that with the Crossflats development we have identified the site's potential, which others may have missed.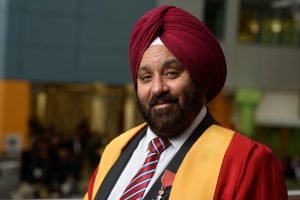 Nirmal Singh is celebrating 50 years in business this year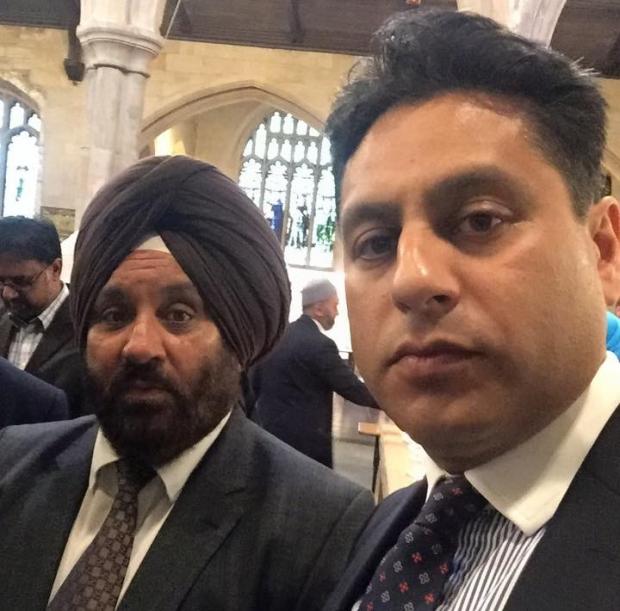 Mr Nirmal Singh with his son Simmy Singh Sekhon
"Sekhon Group has a proven track record of delivering high quality apartments, converting significant properties into beautiful luxury apartments. This has been achieved using personal, family and lending resources but also employing capital from business colleagues, which demonstrates the flexibility and skill-set to work with other business entrepreneurs."
The group is pleased to incorporate Balbir Singh Panesar DL, a well-respected construction contractor for over 50 years, and Dr Samir Khan, a renowned dental practitioner with multiple property assets across west Yorkshire.
That willingness to work in collaboration with likeminded people has been behind the successful purchase of the Crossflats site.
Said Simmy: "This development could not be possible without working with trusted joint venture partners Balbir Singh Panesar and Dr Samir Khan.
"Forging strong links with other partners has ensured the success and continuing growth of the Sekhon Group's property development portfolio. Today the business is healthy and sustainable.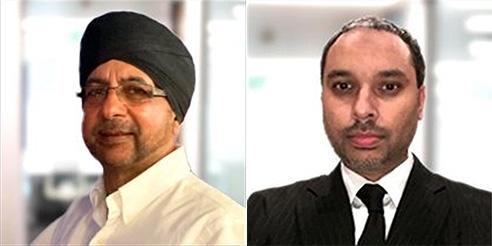 Balbir Singh Panesar Singh (left) and Dr Samir Khan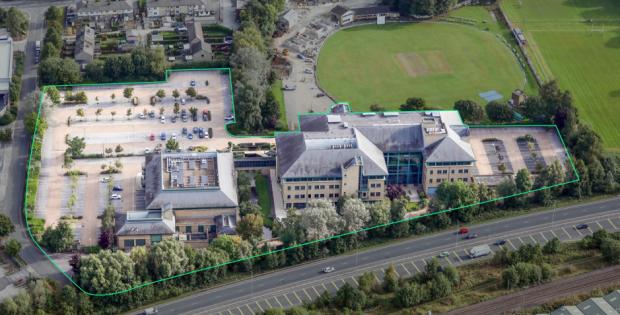 The project will boast 139 luxury apartments inside a gated community
"There's a great deal of hard work from all involved to make each development such a success, having worked 16 hours a day.
For Simmy Sekhon (Iqbal Singh Sekhon), despite his success as a solicitor, its property development which gets him out of bed each morning
"Property developing is a real passion," said Simmy.
"It is important to have a passion for whatever your chosen field of business is, and that's the secret of our success.
"When I get up in the morning, I'm excited to get to work."
We are all familiar with the property developer's mantra – 'location, location, location', and the Crossflats location ticks so many of the right boxes. It has a train station right on its doorstep, a great semi-rural setting, and is close to the Five Rise Locks – that iconic feat of late 18th Century engineering which attracts visitors from all over the world – and if that wasn't enough, Bingley is also a gateway to the Dales. All in all, this is the perfect location for 139 luxury apartments within a gated community.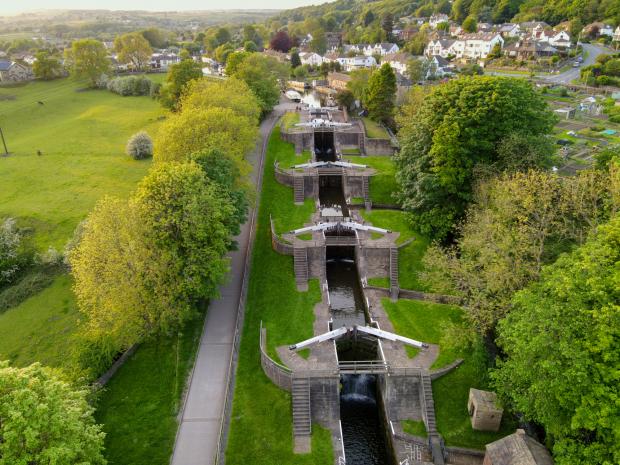 Bingley is a gateway to the Dales and nearby Five Locks (Image: Getty)