Every Minute Matters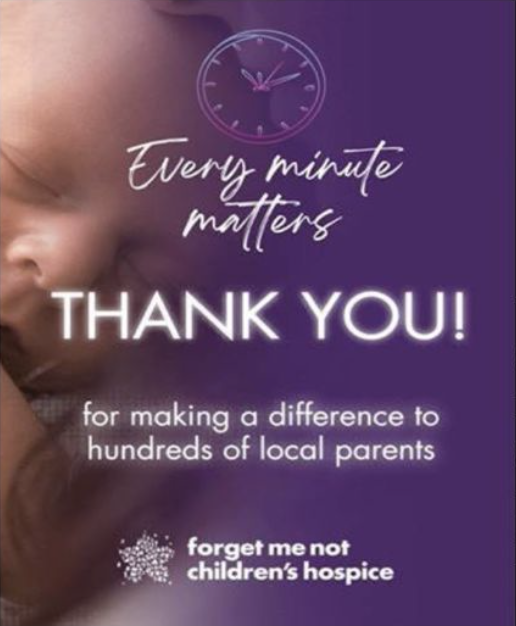 On behalf of everyone at Forget Me Not Children's Hospice, I would like to say a huge thank you to The Nirmal Sekhon Group for your incredible and generous donation of €10,800 to support our Every Minute Matters campaign. Your kind gift was instrumental in helping us in our efforts to raise £300,000 in 48 hours to support 100 families who will suffer the loss of their baby across West Yorkshire.
During the 48 hours of the campaign you helped us raise an incredible £280,200 and this is still climbing and is now £293.459!
Forget Me Not Children's Hospice simply cannot thank you enough. We have never attempted anything this ambitious before and to have achieved over 97% of our target is just wonderful!
Once again, on behalf of all the mums and dads your funding will help us to support at a time when our help will be most needed, thank you! Words cannot express our appreciation to vou all at The Nirmal Sekhon Group.
With Warm Regards,
Alison Parker
Forget Me Not Children's Hospice