End of an era with cinema demolition
The seats and screens of Shipley's former cinema have been ripped out to make way for luxury flats.
Bulldozers have moved in to demolish the building on Bradford Road – 90 years after it first opened its doors.
The venue, formerly known as Shipley Flicks and Unit 4, will disappear within three weeks.
Plans for 14 two-bedroom flats by Shipley-based Oak Tree Developments on the site have been approved by Bradford Council subject to the use of Yorkshire stone.
Company partner Carl Darren said there had been little interest in the cinema furnishings – although one man had considered buying the seats.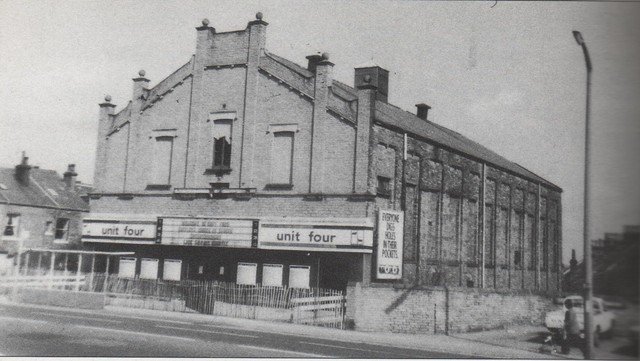 "There wasn't really anything of value there," he said. "It was a mess – the carpet was sticky and kids had broken in and damaged the screen. But I have noticed people taking photographs as it's being demolished. Some of the residents here would rather have the derelict building, but sooner or later it was going to become dangerous."
He said he had tried to incorporate residents' requests in the plans.
Shipley Flicks was closed last year – less than two years after it was revamped by two Bradford lawyers amid a blaze of publicity.
Originally known as the Prince's Hall, the purpose-built cinema opened in 1911, showing footage of the coronation of King George V.
In 1972 it became Yorkshire's first four-screen venue, but the movie house began to suffer low audience figures and fierce competition from multiplex venues.
Councillor John Carroll (Con, Shipley West) said: "I'm quite positive and happy with the plans. I think there was a certain sadness at the fact the building was not going to be a cinema, but the economic facts are that we can't make it happen and we need to put something there.
"I'm happy it will be a residential building rather than a commercial venture or a warehouse. I think it will complement the area."
The housing scheme, with flats priced from £75,000, is set to be completed by next spring.
Thomas Dignan, landlord of neigbouring pub The Branch, said the disused movie house had started to become an eyesore. But he added: "It has now started to hit home for a few customers. As a businessman, it's fantastic – not just for us, but the whole of Shipley. It's bringing money to the area and anything like that has to be a good thing."