Donation made to help Manchester bomb victims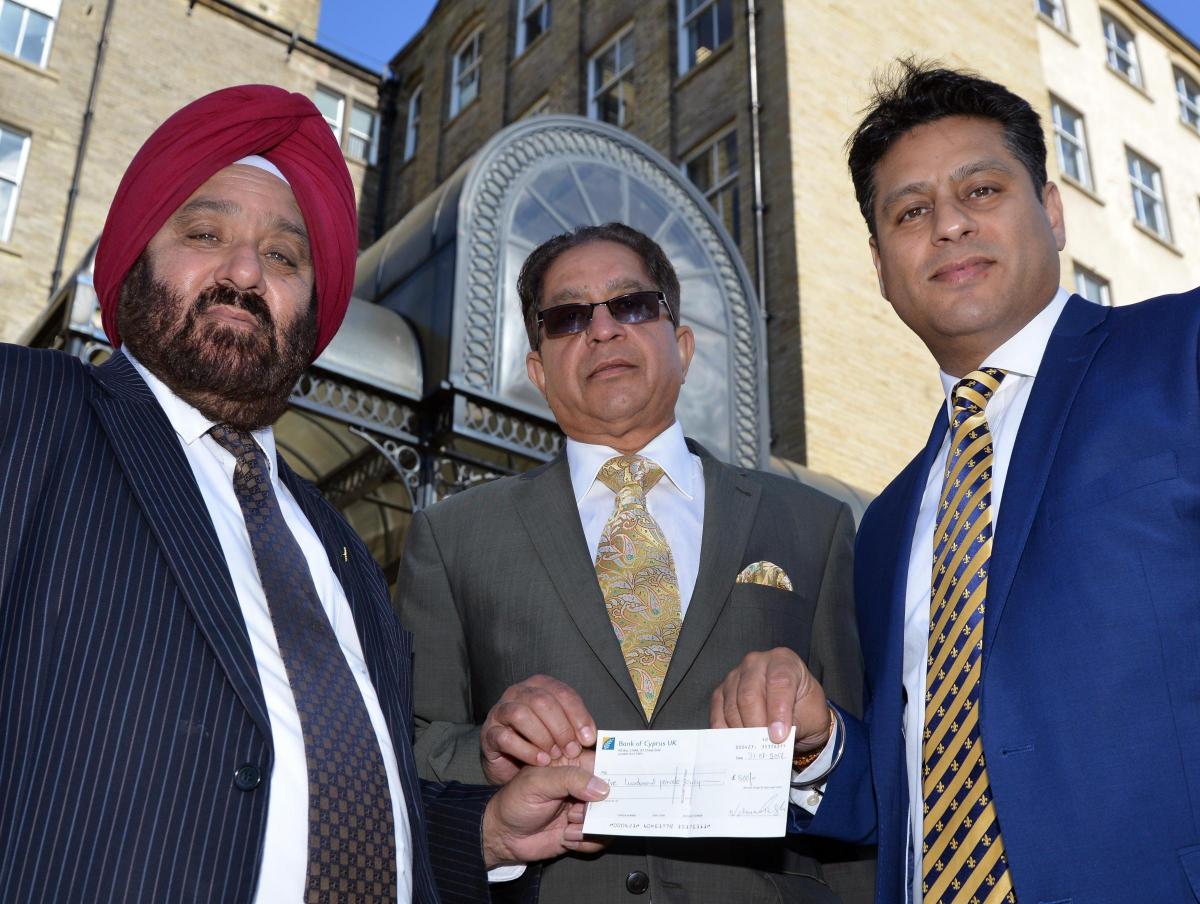 Mr Nirmal Singh MBE with Ranjit Singh Takhar and Simmy Sekhon from the Yorkshire Sikh Forum who have donated money to the Manchester Bomb attack Victims..
A BRADFORD businessman is donating funds to the victims of the Manchester Arena bomb attack.
Nirmal Singh Sekhon (pictured left) has made the donation in his role as chairman of the Yorkshire Sikh Forum.
He unveiled the cheque, for £500, alongside fellow forum members Ranjit Singh Takhar and Simmy Sekhon, in Little Germany.
Otley mum Wendy Fawell was among the 22 killed in the terror attack in May, and many people from Bradford were injured.
Mr Singh Sekhon said: "On behalf of ourselves, Yorkshire Sikh Forum and the community at large, we hope and pray that such atrocities never happen again. Our thoughts and prayers are with the families of all of the victims."