Bradford Police Museum thanks Sekhon Group for financial help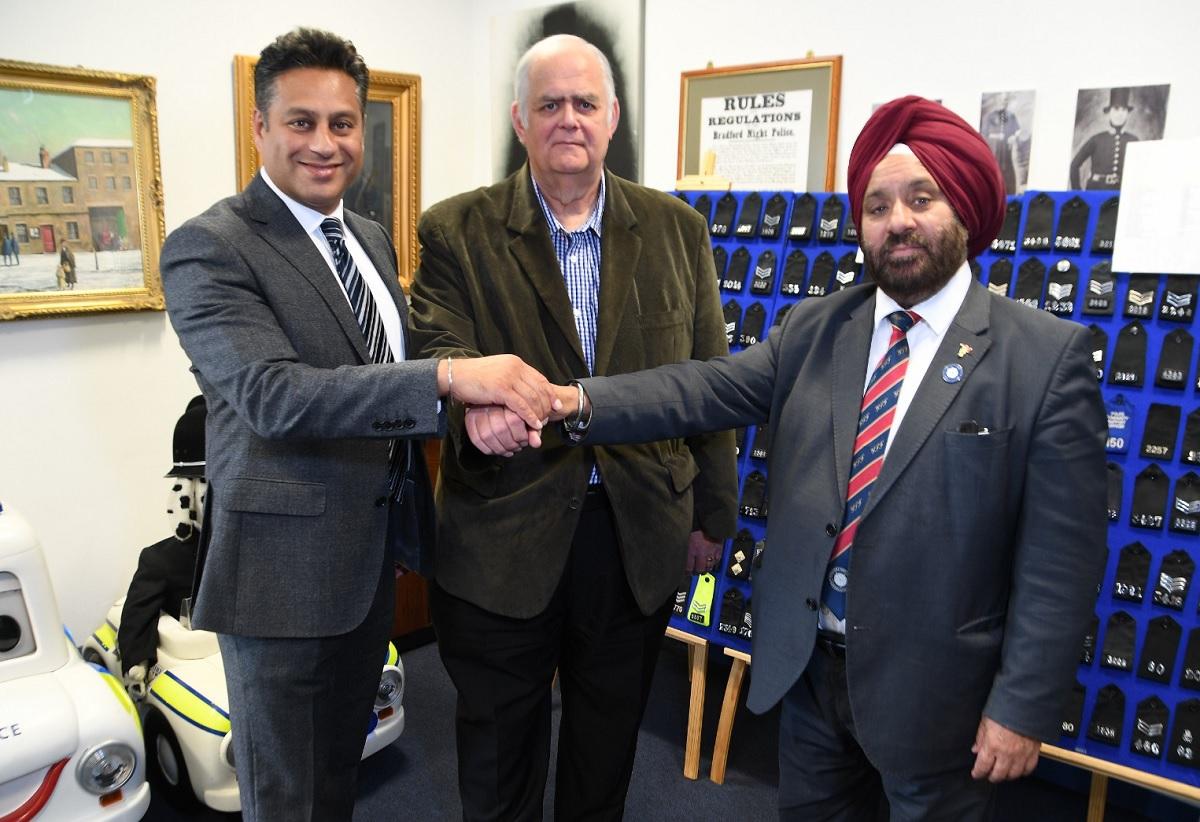 From left, Iqbal Singh 'Simmy' Sekhon, of the Sekhon Group, Dr Martin Baines, director of the Bradford Police Museum and Nirmal Singh
A BRADFORD museum says it would have closed for good without vital funds it secured to continue from a city company.
The Bradford Police Museum, based in the original Victorian police station at Bradford City Hall, was facing closure until it received a substantial financial contribution by the Sekhon Group earlier this year. This meant the site could keep going until it reopened at the end of February.
The museum added it was in 'dire straits' after it felt the force of being unable to open due to restrictions surrounding the pandemic for large spells of the last two years.
Now the museum has bounced back, aided by further grants it has secured, to launch a new exhibition on diversity and policing after receiving the grant from the Association of Independent Museums on behalf of the National Lottery Heritage Fund. It received the grant under the New Audiences, New Stories initiative.
Dr Martin Baines, director of The Bradford Police Museum, says he is grateful for the financial help from Sekhon, a property development and investment organisation, and the decades-long relationship he has with its owner Nirmal Singh.
Dr Baines said: "We were in dire straits.
"Sekhon Group stepped in to support us financially to re-open in February this year.
"Without the Sekhon Group we would not have been able to get these grants that we have since.
"With Sekhon Group's help we would have had to close.
Dr Baines met Simmy and Nirmal at the museum to thank them for their help earlier this year.
Iqbal Singh 'Simmy' Sekhon, CEO of the Group, says his firm were happy to help the museum, saying it represents an example of their Sikh faith. In particular, it is Sewa, meaning 'selfless service'. It involves acting selflessly and helping others without any reward or personal gain.
'Simmy' said: "Martin works really hard for Bradford.
"We are very pleased to be able to assist with this museum for West Yorkshire Police and its legacy as well.
"We have had a long association with supporting the police.
The museum's forthcoming exhibition, Diversity & Policing: A Shared History, is being led in partnership with the Bradford-based Race Equality Network (REN).
The funding also provides for a travelling display so that the museum can take the exhibition out to communities.
The museum is open every Friday and Saturday until the end of November from 10am to 4pm both days.
More information can be found on their website www.bradfordpolicemuseum.com.