Bradford Hospital Charity's 100 Club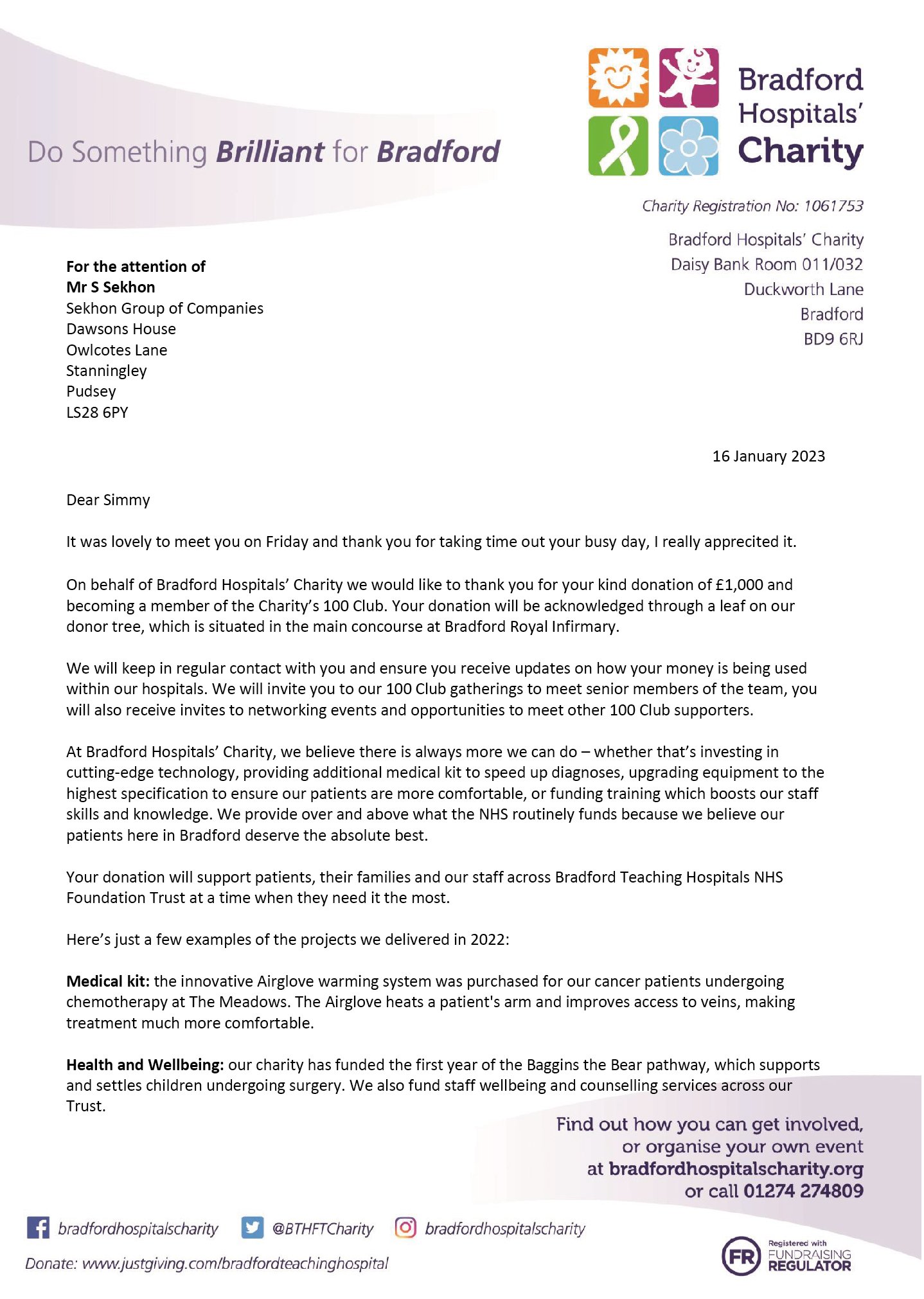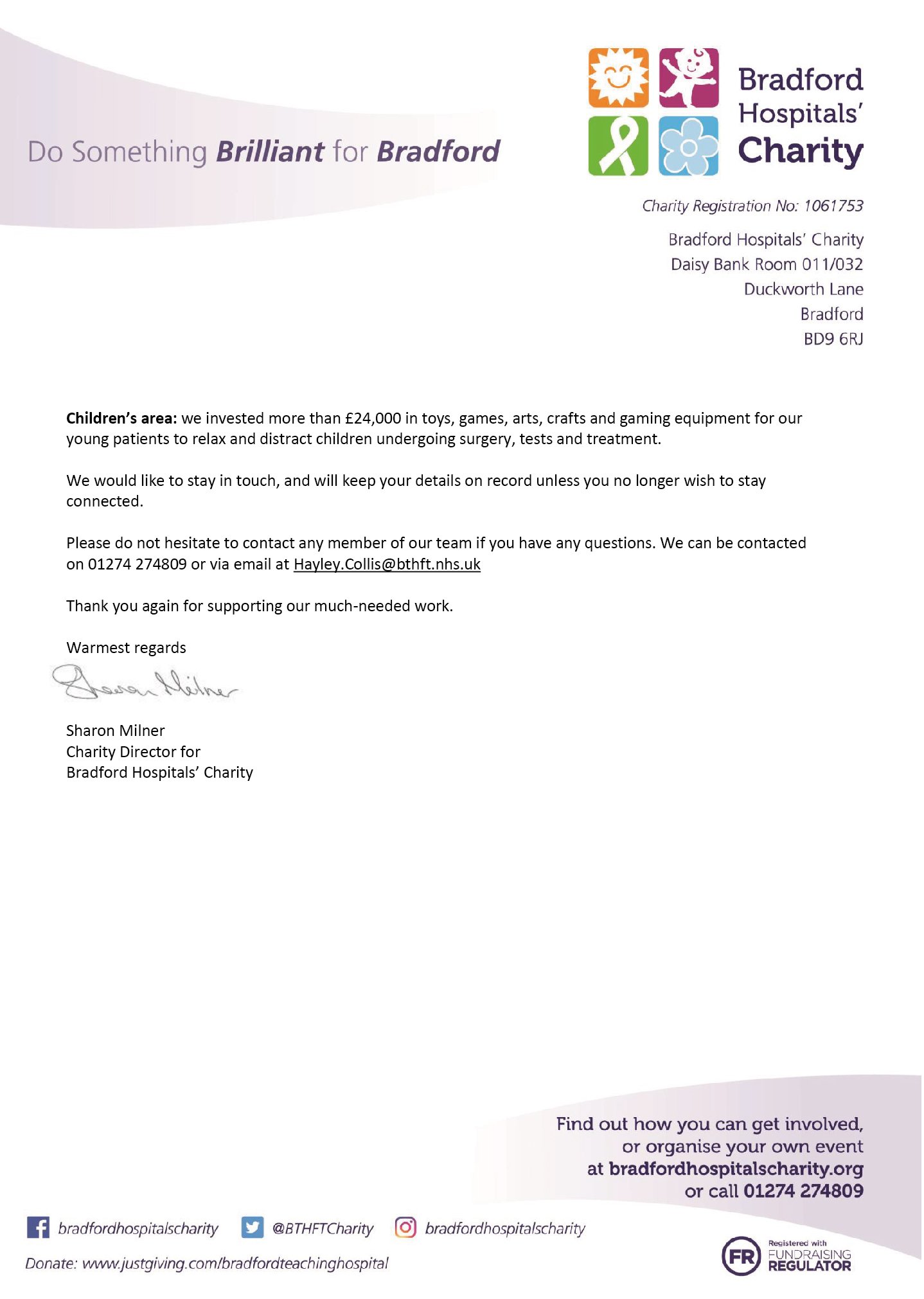 Dear Simmy
It was lovely to meet you on Friday and thank you for taking time out your busy day, I really apprecited it.
On behalf of Bradford Hospitals' Charity we would like to thank you for your kind donation of £1,000 and becoming a member of the Charity's 100 Club. Your donation will be acknowledged through a leaf on our donor tree, which is situated in the main concourse at Bradford Royal Infirmary.
We will keep in regular contact with you and ensure you receive updates on how your money is being used within our hospitals. We will invite you to our 100 Club gatherings to meet senior members of the team, you will also receive invites to networking events and opportunities to meet other 100 Club supporters.
At Bradford Hospitals' Charity, we believe there is always more we can do – whether that's investing in cutting-edge technology, providing additional medical kit to speed up diagnoses, upgrading equipment to the highest specification to ensure our patients are more comfortable, or funding training which boosts our staff skills and knowledge. We provide over and above what the NHS routinely funds because we believe our patients here in Bradford deserve the absolute best.
Your donation will support patients, their families and our staff across Bradford Teaching Hospitals NHS Foundation Trust at a time when they need it the most.
Here's just a few examples of the projects we delivered in 2022:
Medical kit: the innovative Airglove warming system was purchased for our cancer patients undergoing chemotherapy at The Meadows. The Airglove heats a patient's arm and improves access to veins, making treatment much more comfortable.
Health and Wellbeing: our charity has funded the first year of the Baggins the Bear pathway, which supports and settles children undergoing surgery. We also fund staff wellbeing and counselling services across our Trust.
Children's area: we invested more than £24,000 in toys, games, arts, crafts and gaming equipment for our young patients to relax and distract children undergoing surgery, tests and treatment.
Thank you again for supporting our much-needed work.